This is an archived article and the information in the article may be outdated. Please look at the time stamp on the story to see when it was last updated.
UPDATE: 
The Marion County Prosecutor's Office announced on June 10, 2019 that Desi Thomas pleaded guilty to the murder of Harry Briggs. As set forth in his plea agreement, Thomas will be sentenced to 57 years executed with 52 years executed in the Indiana Department of Correction and five years executed in Marion County Community Corrections.
ORIGINAL STORY: 
INDIANAPOLIS (July 17, 2014) – Indianapolis Metropolitan police said tips led them to arrest a man accused of fatally shooting gas station clerk Harry Briggs last month.
Briggs was killed on the night of June 4 after the man entered Joe's Junction at Troy and Lynhurst. Wednesday, police announced the arrest of 22-year-old Desi Thomas in connection with Briggs' death.
Surveillance video showed him skipping out of the store after he fired three shots, one of which hit Briggs in the head. Briggs died from his wounds.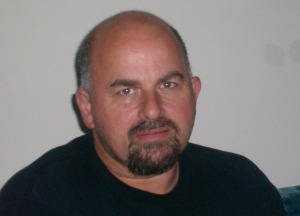 Thomas is charged with robbery and two counts of murder. Police received an anonymous tip that Thomas was involved in the shooting. According to court documents, a tipster said Thomas bragged that he used money from the crime to buy marijuana, a new cell phone and shoes. The tipster also indicated that Thomas was staying with his girlfriend at Troy Manor Apartments.
Det. Doug Cook said police had more than 100 tips in connection with the robbery and shooting, many of them anonymous. More than 70 suspects were brought forward. IMPD thanked the employees of Joe's Junction for their help in tracking down the suspect after losing their co-worker.
Thomas was apprehended Wednesday in the 3300 block of Maumee Court with help from the IMPD SWAT Team, Violent Crimes Unit and the U.S. Marshals Fugitive Task Force.
He's currently being held in the Arrestee Processing Center with no bond.