This is an archived article and the information in the article may be outdated. Please look at the time stamp on the story to see when it was last updated.
DELPHI, Ind. – Indiana State Police say they've received thousands of tips in the deaths of two Delphi teenagers.
State police said Thursday that 3,900 tips have come in via phone and email since the murders of 14-year-old Liberty German and 13-year-old Abigail Williams. Their bodies were found in a wooded area on Tuesday, Feb. 14, near the Delphi Historic Trail in Carroll County. Family members reported them missing a day earlier.
Of those tips, 1,900 came in after police released an audio recording Wednesday morning of a man saying, "Down the hill." The recording came from Libby German's phone, police said, as did a picture of the prime suspect in the case.
Police said the reward for information leading to the arrest of a suspect or suspects swelled to $50,000. The office of U.S. Rep. Todd Rokita made a $9,000 donation to increase the reward from $41,000. Other money comes from the FBI, Indiana Packers Corporation and Lafayette Bank and Trust.
In addition, the FBI has launched a nationwide billboard campaign to generate even more tips. The Bureau's efforts include 6,000 electronic billboards in 46 states with images of the slain teens and a photo of the suspect.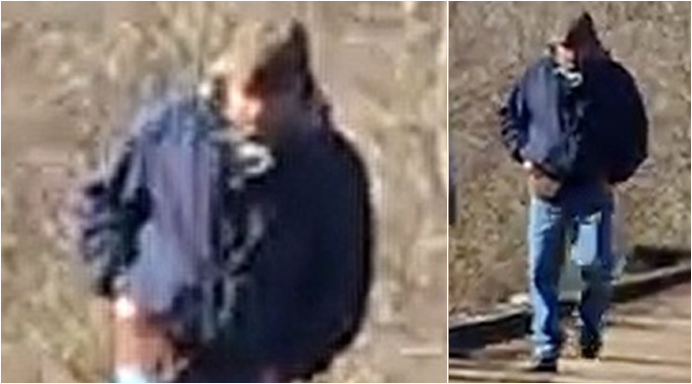 The Indiana State Police Alliance has established an account where people can donate to the reward fund. Checks should be made payable to the Indiana State Police Alliance Foundation. Make sure to put "Delphi Reward" on the memo line and mail your donation to:
Indiana State Police Alliance
1415 Shelby Street
Indianapolis, IN, 46203
Anyone with information in the case should call the Delphi Murder Tip Line at 1-844-459-5786. Tips can also be reported by emailing abbyandlibbytip@cacoshrf.com. Police said information can be reported anonymously.
The line is now manned by the FBI Major Case Contact Center in Washington, D.C. Callers will have to follow a few prompts to report their information.