This is an archived article and the information in the article may be outdated. Please look at the time stamp on the story to see when it was last updated.
CAIRO, Egypt (Oct. 3, 2014) — A short video released by ISIS on Friday shows the apparent beheading of British aid worker Alan Henning.
Before he is killed, Henning speaks to the camera, referencing the British Parliament's decision to join the bombing campaign against ISIS. At the end of the video, ISIS shows an American aid worker, Peter Kassig, and threatens his life.
Abdul-Rahman (formerly Peter) Kassig, 26, is an Indiana native and a veteran of the U.S. Army who served in the Iraq war. He received an honorable discharge from the Army for medical reasons. He later became an emergency medical technician and traveled to Lebanon in May 2012 to work as a volunteer medical assistant in border hospitals treating Palestinian refugees and later those fleeing the growing Syrian conflict, as well.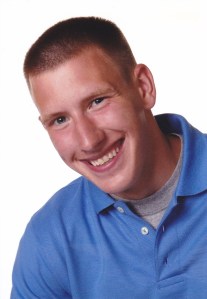 Later that fall, Kassig founded SERA (Special Emergency Response and Assistance), a non-governmental organization. In the summer of 2013 he moved its base of operations to Gaziantep, Turkey.  SERA was dedicated to providing first-response humanitarian aid for refugees fleeing the widening civil war in Syria. Kassig sourced and delivered food and medical supplies to the growing camps on both sides of the Syrian border. He also provided primary trauma care and trauma care training to civilian casualties inside Syria.
He was undertaking a project for SERA when he was detained on October 1, 2013, on his way to Deir Ezzour in eastern Syria.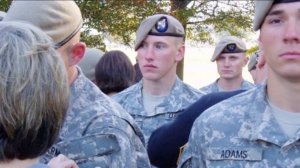 In his work in Lebanon, Turkey and Syria, Kassig worked closely with and befriended Syrian medical and humanitarian workers who were trying to save lives and restore hope. He has since converted to Islam while being held hostage, and the family understands from speaking to former hostages that Kassig's faith has provided him comfort during his long captivity.
Previously, ISIS murdered two American citizens that they had imprisoned – James Foley and Steven Sotloff. They have also killed a UK citizen – David Haines and now it seems Alan Henning. During the Syrian conflict, more than 30 western hostages have been detained. Many have been released after successful negotiations by their governments
For the past year, the Kassig family has maintained silence at the wish of those who have held their son. His family, along with friends and colleagues inside and outside Syria, have worked tirelessly, and quietly, to secure his release.
SERA has recently made the difficult decision to put its work on hiatus so that full attention and support can be given to the Kassig family's efforts to secure their son's release.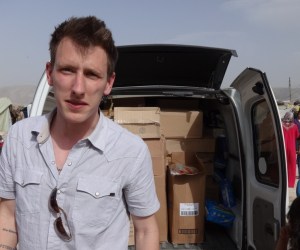 Kassig was a student at Butler University from spring 2011 to 2012, majoring in political science.
Indiana Governor Mike Pence issued the following statement:
"Our prayers are with Peter Kassig and his family during this unspeakably difficult time. I urge all Hoosiers to keep this compassionate young man and those who know and love him in their thoughts and prayers."
Senator Joe Donnelly (D-IN) released the following statement:
"This is an unimaginably devastating situation for any parent to endure.  My prayers are with Peter's parents at this terrible time.  My family, like everyone in Indiana and across our country, is praying for and thinking of Peter and his family.  I ask for respect of the Kassig family's privacy as they seek to navigate this heartbreaking situation.  I ask all Hoosiers to continue to keep Peter in their thoughts and prayers in the days ahead."
FOX59's Charly Arnolt attended high school with Kassig.
It's very troubling to hear Peter Kassig is being held hostage by #ISIS. I went to high school with him. Praying for him and his family.

— Charly Caruso // Arnolt (@CharlyOnTV) October 3, 2014