This is an archived article and the information in the article may be outdated. Please look at the time stamp on the story to see when it was last updated.
JEFFERSONVILLE, Ind.– An Indiana State Police trooper who was shot in southern Indiana Tuesday evening has been released from the hospital.
The shooting occurred just after 7 p.m. near East Park Place and Main Street in Jeffersonville, which is located in Clark County along the Ohio River. The incident began as a traffic stop. According to ISP, Trooper Morgenn Evans stopped a gray 1999 Chevrolet Silverado driven by 79-year-old Oscar Kays. Kays became combative, police said, pulled a gun on Evans and then shot him.
Evans, a trooper with the department since October 2016, was grazed in the head but managed to return fire. Kays took off, and Evans got back into his police car and pursued him for a short distance before Kays was able to escape.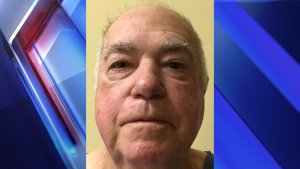 State police said Kays returned to his home on Huston Drive; Jeffersonville City Police Department and the Clark County Sheriff's Department took him into custody.
Evans was taken to the University of Louisville Hospital with non-life-threatening injuries. He was released from the hospital on Wednesday morning. Kays was also taken to the hospital with injuries; it's unknown if he shot himself or if shots fired by Evans hit him. Kays was charged with attempted murder of a police officer and taken to the Clark County Jail after being discharged from the hospital.
A Sellersburg District Trooper has been shot this evening. He's currently being treated for his injury. Please take a second and say an extra prayer for our Trooper and his family.

— Sgt. Todd Ringle (@ISPEvansville) December 13, 2017
@dbursten says: Media & public: Thanks for prayers to our trooper who was shot earlier this evening. He is expected to survive. More later.

— Indiana State Police (@IndStatePolice) December 13, 2017
@IMPDnews will be praying for @IndStatePolice as @ISPSellersburg was shot in the line of duty.

— IMPD (@IMPDnews) December 13, 2017