This is an archived article and the information in the article may be outdated. Please look at the time stamp on the story to see when it was last updated.
BLOOMINGTON, Ind. (August 29, 2014) — Officials at Indiana University identified the student who died on campus Thursday night.
Kelly Ann Hackendahl, 20, was starting her junior year and was working toward a degree in education. She was a member of the Zeta Tau Alpha sorority and a native of Libertyville, Ill., according to IU spokesman Mark Land. An autopsy was scheduled for Friday afternoon in Terre Haute. Indiana University police and the Monroe County Coroner's Office are investigating.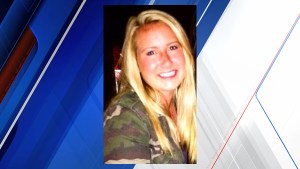 She was found unresponsive at the Zeta Tau Alpha sorority house, 1020 N. Jordan Ave., around 8 p.m. Thursday. Efforts to revive her continued for an hour, but emergency responders were unsuccessful.
No foul play is suspected in Hackendahl's death, and the coroner's office said there were no signs of trauma. Counselors are being made available to members of the sorority and anyone else affected by her death.
IU's Zeta Tau Alpha chapter tweeted the following message Friday morning:
https://twitter.com/ZetaTauAlphaIU/status/505346192663117824
Indiana University also had a message on Twitter:
The entire campus is deeply saddened by the death of student Kelly Hackendahl. Our condolences go out to family and friends for this loss.

— Indiana University Bloomington (@IUBloomington) August 29, 2014
Counseling services are available to assist ANY student in need of support. We want to help. Please share this info: http://t.co/JMmoXEFgcU

— Indiana University Bloomington (@IUBloomington) August 29, 2014