This is an archived article and the information in the article may be outdated. Please look at the time stamp on the story to see when it was last updated.
MUNCIE, Ind. (Dec. 17, 2014)– A Delaware County jail nurse has been fired after allegedly smuggling in items for an inmate.
Police say Kelly Boram, 35, admitted to smuggling in a cell phone for inmate Seth T. Curtis, who was convicted for robbing several CVS Pharmacies.
Boram told police that she developed a relationship with Curtis after meeting him in the jail.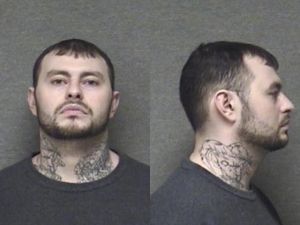 Boram also allegedly said that she had previously brought tobacco into the jail for Curtis, and that the two had kissed.
Video from the jail reportedly shows Boram charging the phone and putting it in her pocket before giving it to Curtis in his cell block.
Boram claims this was the only time she had communicated with Curtis since the relationship started around Thanksgiving.
Boram is charged with trafficking with an inmate, a level 5 felony.