This is an archived article and the information in the article may be outdated. Please look at the time stamp on the story to see when it was last updated.
BIG BOUNCE
What an open to June! How about the early morning low temperatures that included 45-degrees at Lafayette and New Castle. Those numbers are normal for late April.  The low of 51-degrees in Indianapolis is the coolest for a June first in 5 years equaling 2012.  It was 2003 when the low dipped to 39-degrees.  A record morning low for the date.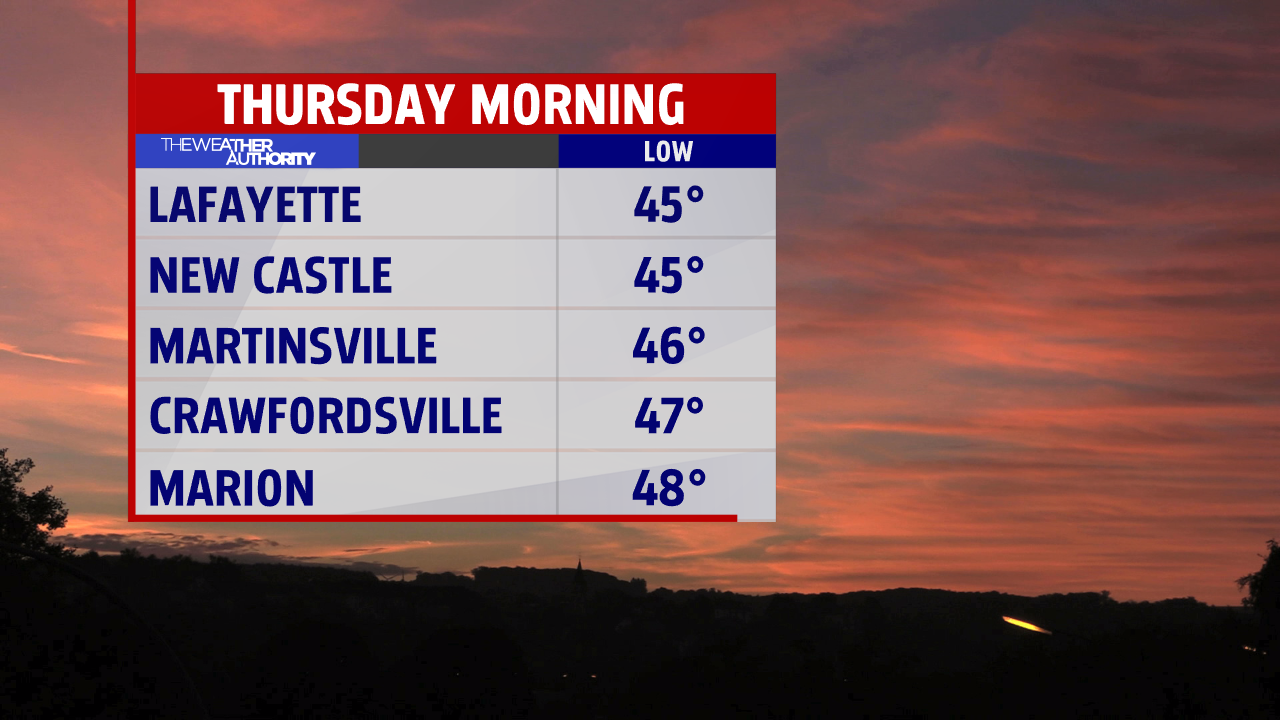 Once again the dry air and the higher sun angle is doing its thing. When the air is dry - it heats up and this afternoon some locations have warmed over 30-degrees since sunrise. 35-degrees along in Lafayette.
WARM WEEKEND
Great weather will hold and the humidity levels will remain quite low for another 24 hours. Enjoy the mild night because it will turn warmer over the next few days. Low 80s arrive Friday and more humid and warmer for Saturday with temperatures reaching mid 80s by afternoon.
DRY TIME HAS BEEN EXTENDED
The rain chances have been bumped back and out for Friday and Saturday! The trend has been a drier one since last night and showers and thunderstorms are out until Sunday.
SPRING 2017
We close the books on spring 2017.  Meteorological spring ended May 31st - we use the month of March, April and may as the spring months for record keeping.  It was wet and warm.  Ending as the 5th wettest on record we had one and a half times the normal rainfall.  The mild March and 3rd warmest April on record leads the way to a spring that ends 13th warmest all-time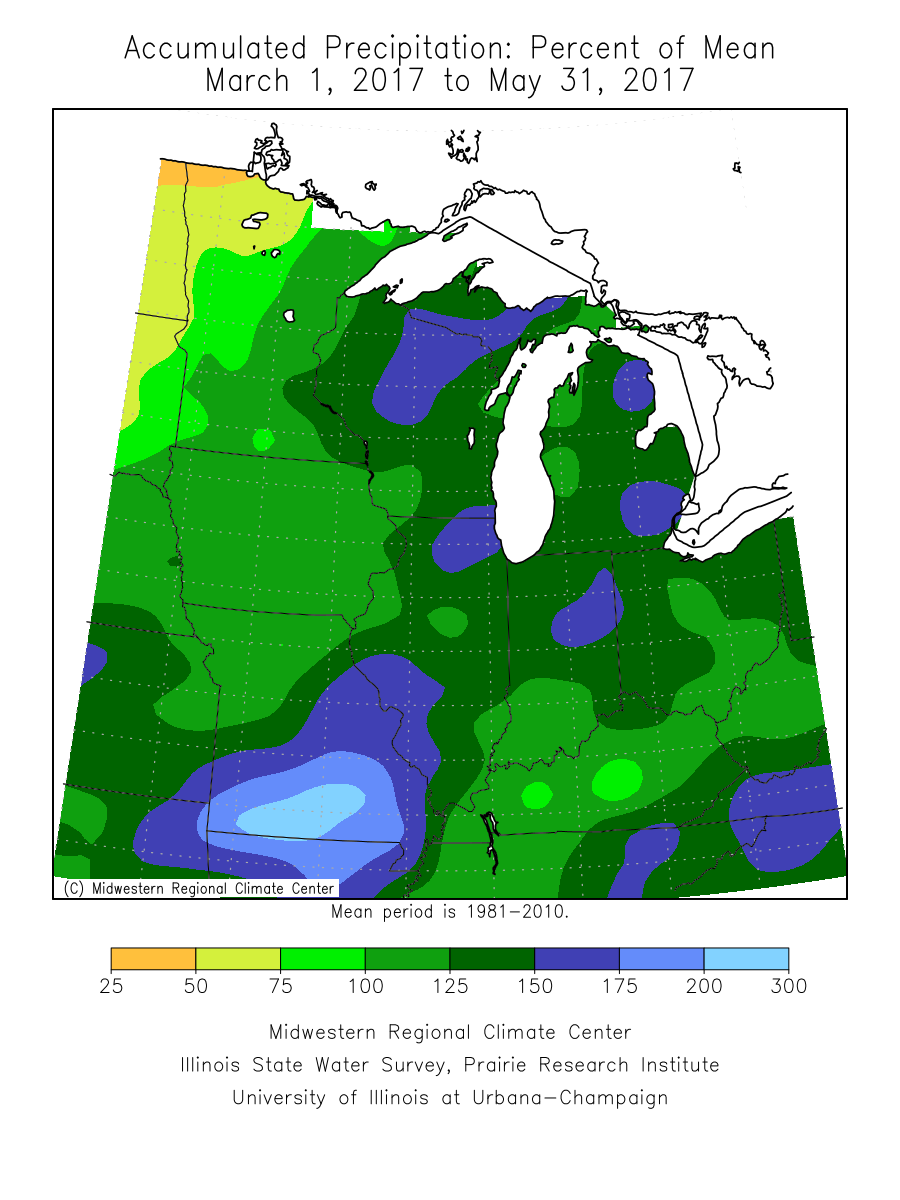 JUNE OUTLOOK
The wet month of May and the slightly cooler than normal temperatures looks to carry over the month of June.  The latest outlook from the National Weather Service Climate Prediction Center has a higher probability of below normal temperatures and above normal precipitation for central Indiana. After a warm weekend a cool pattern looks to take hold by early next week.  Medium range forecast in to our office through the next 2.5 weeks supports the outlook and may very well be weighted into the outlook.  Stay tune!  We will keep you up do date with the original 7 day LONG RANGER forecast for central Indiana each night!