This is an archived article and the information in the article may be outdated. Please look at the time stamp on the story to see when it was last updated.
LAWRENCE, Ind. – Police in Lawrence continue to search for the gunman accused of shooting a man Sunday evening.
This happened shortly before 7:30 p.m. at the Maison Garden Apartments located in the 8700 block of Rue Riviera.
When police arrived, they found the victim had been shot at least three times in the back. He was transported to Eskenazi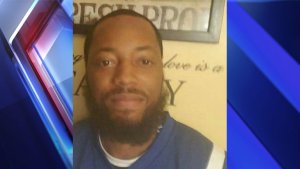 Hospital, where he later died. The victim was identified Monday as Mark Bailey, 33, of Indianapolis.
Witnesses told police Bailey was walking in the complex when he was approached by an unidentified man with long hair which was possibly braided or in a dreadlocks style, wearing a white shirt and khaki shorts. The man fired several shots at Bailey, hitting him at least twice in the back.
No vehicle was observed by the witnesses. The circumstances leading up to the shooting remain under investigation.
Lawrence police say this is their first homicide of the year. Last year, police say they only had a total of two  homicides.