This is an archived article and the information in the article may be outdated. Please look at the time stamp on the story to see when it was last updated.
LOGANSPORT, Ind. – After nearly 14 years, a Virginia Beach cold case has been closed with the help of authorities in Indiana.
Richard Stoner, 43, of Logansport and Christopher Schmidt, 46, of Deltona, Florida were recently arrested and charged with murdering a mother and son in June of 2004.
Police say Stoner and Schmidt shot Lois Schmidt, 29, and Jonathan Vetrano, 7, before setting their home on fire, according to WTKR.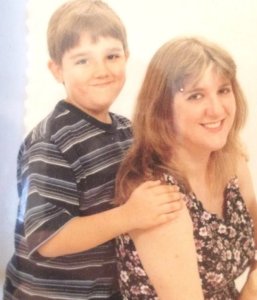 Three family pets were also reportedly inside the home at the time of the attack. Two dogs had been shot and one died from injuries.
Authorities say the investigation ran cold for years before Logansport police, the Cass County Sheriff's Office and Indiana State Police found new information just days ago, leading to the two arrests.
Both men are in custody and facing first degree murder charges. They're awaiting extradition back to Virginia Beach.
Officials say the investigation continues and it is possible additional criminal charges may be sought or the existing charges may be amended.