This is an archived article and the information in the article may be outdated. Please look at the time stamp on the story to see when it was last updated.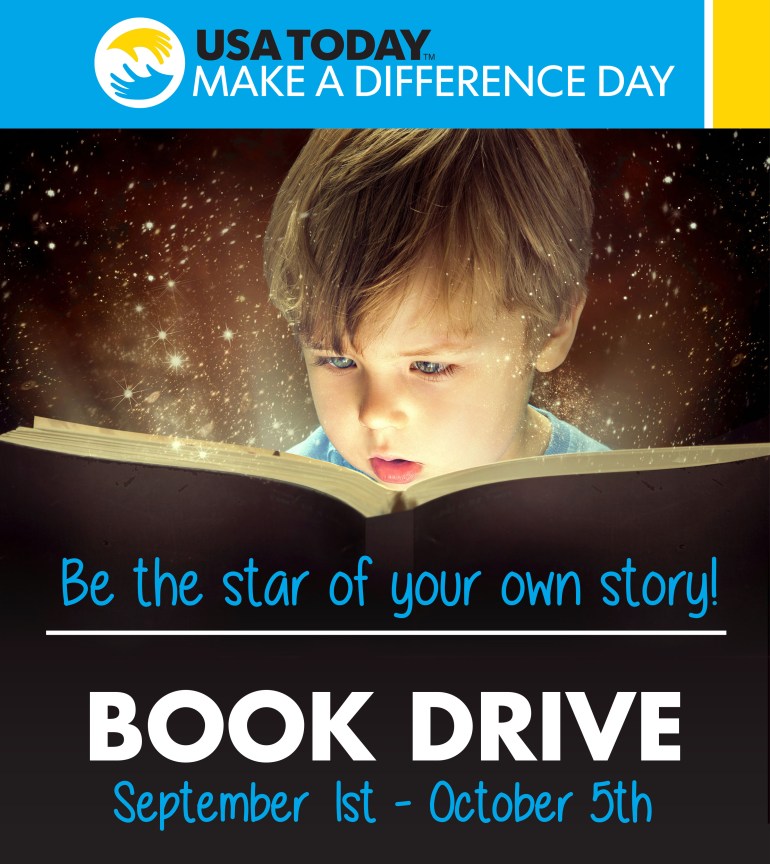 INDIANAPOLIS, Ind. (Sept. 15, 2015)–On the fourth Saturday in October, millions of Americans unite to do good for others on Make A Difference Day!
Make A Difference Day is over 20 years strong and is the nation's largest day of community service. It is a celebration of neighbors helping neighbors. Millions of volunteers from across the nation will unite in a common mission to improve the lives of others. The stories told around Make A Difference Day show that anyone – regardless of age, location or resources – can accomplish amazing things when they take on the problems they see in their community.
This year, FOX59 has partnered alongside the IndyStar, WFYI, and others to take part in the Indianapolis Make a Difference Day on Saturday, October 24th!
We will be hosting reading events at five public libraries for children in our city. There will be celebrity readers, crafts, a photo booth, giveaways and much more!
Each child that attends will be given a goody bag and allowed to pick out a free book to take home.
But before that happens, we need your help!
Throughout the month of September, we will be collecting new or gently used children's books. You can drop off these books in the donation bins located within the lobbies at FOX59, WFYI, Marsh and the IndyStar.
Help Make A Difference in the lives of hundreds of children throughout Central Indiana by donating your new or gently used children's books! And make sure to visit us at any of the following public libraries on Saturday, October 24th!
The Indianapolis Public Library
40 E. St. Clair St.
Indianapolis, IN 46204
East 38th Street Branch
5420 E. 38th St.
Indianapolis, IN 46218
Haughville Branch
2121 W. Michigan St.
Indianapolis, IN 46222
Southport Branch
2630 E. Stop 11 Rd.
Indianapolis, IN 46227
College Avenue Branch
4180 N. College Ave
Indianapolis, IN 46205