This is an archived article and the information in the article may be outdated. Please look at the time stamp on the story to see when it was last updated.
[protected-iframe id="afad3bc87bd30f7f766c6bd4b2a3bd62-41641915-52975612″ info="http://player.ooyala.com/iframe.js#pbid=6c21d43b06ee4460a29e40d9542c86ae&ec=kxdHhvdTqsuoI7qIyUk308NchfW0pA3D" width="770px" height="433px"]
RICHMOND, Va. (June 16, 2015) – The man wanted for stabbing a pastor and his wife while they slept was arrested Tuesday during a traffic stop in Richmond.
According to WTVR, Max Chisholm, 21, was stopped and taken into custody without incident. He was driving a vehicle that he stole from the victims.
Chisolm is accused of breaking into the home of Pastor Hugh and Carol Mayes Monday morning and stabbing the couple multiple times in the chest while they slept. The couple was airlifted to a local hospital for surgery. They are both currently in the ICU.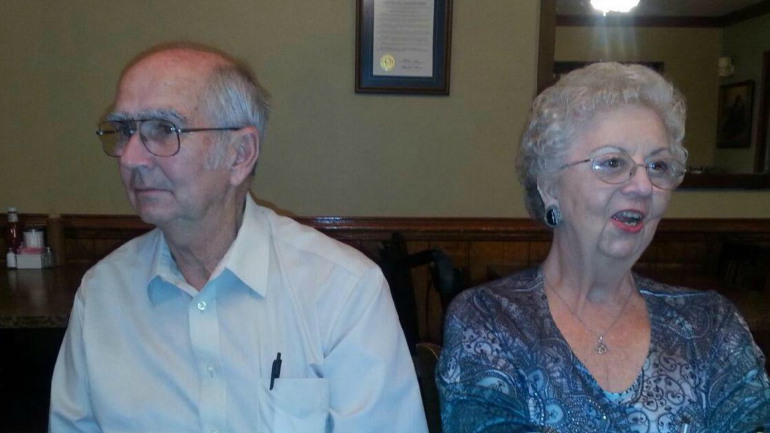 Hugh Mayes is the pastor at Shiloh Baptist Church in Carson, Virginia, Chisolm received assistance from the church, and he even stayed with the Mayes family prior to the stabbing.
WTVR spoke with members of Mayes' church. Church member Janet Brockwell said, "Everyone fell in love with Max and they did everything for him. When he got a car and job, though, things changed."
According to investigators, the Mayes family was no longer comfortable with Chisolm living in their house, so they asked him to move out. Chisolm left in May.
Chisolm's motive is still unknown at this time.