This is an archived article and the information in the article may be outdated. Please look at the time stamp on the story to see when it was last updated.
UPDATE:
Lawon Browning has been convicted of the 2016 murder and robbery of Jessie Whitehouse. A sentencing hearing for Browning is set for August 23 at 1:30 p.m.
ORIGINAL STORY:
INDIANAPOLIS, Ind. –A suspect has been arrested in connection with the 2016 murder of a 30-year-old woman on city's north side.
IMPD says 24-year-old Lawon Browning was taken into custody Saturday for the killing of Jessie Whitehouse.
Whitehouse was found shot to death inside her home in the 4300 block of Norwaldo Ave. Since her death, local law enforcement has been working with the FBI in the search for her killer.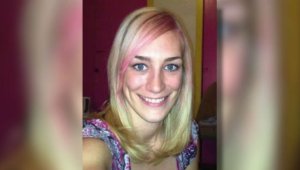 Whitehouse's stepfather, Virgil Vandagriff, a retired Marion County Sheriff's Office homicide detective and private investigator, has also been working the case on his own.
"We've waited a very long time, a very long time for him to be arrested," said Jessie's mother, Anna Whitehouse.
IMPD says records related to the case are still sealed. The Marion County jail website lists Browning as an inmate with no bond.
"I don't know if there's ever really a closure, other then maybe when the judge says 'you're going to prison for life,' maybe that's the closure," said Vandagriff.
The family had also been offering a $10,000 reward for anyone that had information leading to the arrest of whoever murdered her.