This is an archived article and the information in the article may be outdated. Please look at the time stamp on the story to see when it was last updated.
GREENFIELD (Dec. 4, 2014) – A man convicted of fatally shooting a woman in a Hancock County cornfield was sentenced to 75 years in prison.
The sentence announced Wednesday for Joe Meyers includes 60 years for murder and 15 years for being a habitual offender, according to the Hancock County Prosecutor's Office.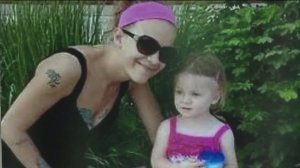 Meyers was convicted last month in the slaying of Katrina Miller, whose body was found in a field near the intersection of County Road West 800 and County Road 350 North on July 24.
Days after her body was found, police announced the arrests of three people in the case, including Meyers.
Two others await trial in the case.