This is an archived article and the information in the article may be outdated. Please look at the time stamp on the story to see when it was last updated.
INDIANAPOLIS, Ind. – Police are searching for a man  wanted in connection with his wife's murder at a home on Indy's near southwest side. The Indianapolis Metropolitan Police Department says 62-year-old Floyd Jones is considered armed and dangerous. Do not approach him. Officers discovered the body of Jones' wife, 52-year-old Deedee Jones, when they were called to the 1500 block of S. Concord St. just before 2 p.m. Thursday.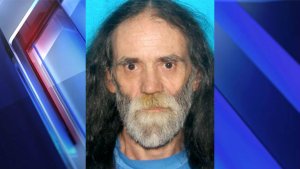 At that time, police say the officers backed out of the residence and called for the assistance of SWAT to respond to clear the residence and make it safe for detectives and other personnel. "SWAT did not locate any one other than the deceased person inside that residence," IMPD Public Information Officer Michael Hewitt said. Once the scene was cleared, detectives went back inside and began investigating the incident as a homicide. Neighbors describe the community that lives along South Concord street as extremely "tight knit." Michelle Onken, who lives next door to the house where Jones' wife's body was discovered, said she was shocked by the news of the investigation. "For something like this to happen, I'm flabbergasted right now. I don't even know what to think," Onken said. Onken described her neighbors as "nice people" who she interacted with often. "We talked over the fence, we always said hi, we always watched out for one another,  which is what all of us do on this street," she said. Anyone with information regarding Jones' whereabouts or the incident is urged to contact Crime Stoppers at 317-262-TIPS.