This is an archived article and the information in the article may be outdated. Please look at the time stamp on the story to see when it was last updated.
MILWAUKEE, Wis. – The description from the witness was spot-on.
He said the man who robbed him looked like Shaggy from Scooby-Doo—and it's hard to argue.
On New Year's Eve, police say a man with autism was walking to a Goodwill store on Milwaukee's east side to buy some comic books. After about a block, a man confronted him, telling him he was homeless and demanding the victim's headphones.
The victim told the man no; the suspect then told him he had a gun, according to WITI.
"If you don't give me some money, I'll (expletive) kill you," the suspect said.
The man went away after the victim handed over $20.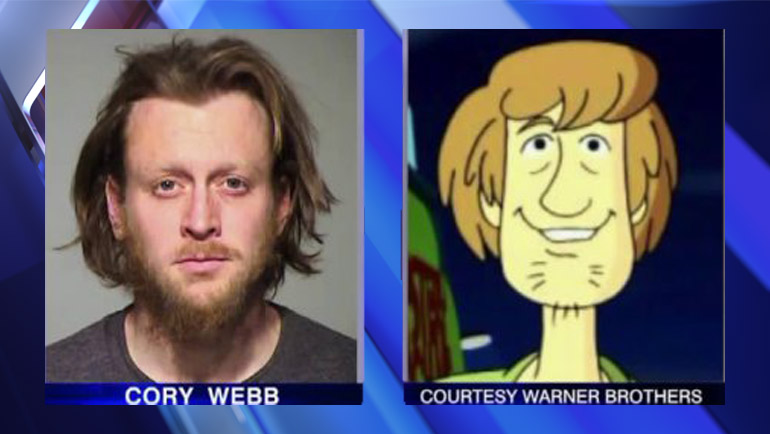 During interviews with police, the victim repeatedly said the man who robbed him looked like Shaggy, the slacker and best pal of Scooby-Doo originally voiced by Casey Kasem.
Police knew exactly who he was talking about. They identified the robbery suspected as Cory Webb, saying they've responded to multiple calls about him. in the past. Webb, according to police, has passed out before after using K2, the synthetic drug meant to mimic the effects of marijuana.
K2 can have unpredictable effects on a person, according to John Hyatt with IMPACT, an organization that provides free and confidential addiction consultation and referral services.
"There needs to be consequences for people, especially engaged in illegal activity…but we also know when a person is addicted, it's a health issue. It's a disease, and the appropriate response to that is treatment," Hyatt said.
Webb is charged with a count of armed robbery. A preliminary hearing is scheduled for Jan. 17.