This is an archived article and the information in the article may be outdated. Please look at the time stamp on the story to see when it was last updated.
INDIANAPOLIS, Ind. (Feb. 6, 2016)--Good Saturday afternoon! Central Indiana started with sunshine early before clouds moved in for a couple of hours late morning. The sunshine was in full force late this afternoon with temperatures in the mid-40s.
Tonight expect lows in the low 30s with an increase in cloud cover by Sunday morning. We'll bring in a partly cloudy sky to start Sunday with a light southwest wind. Clouds will build back in through the afternoon Sunday with a slight chance of a shower in the late afternoon or evening. The atmosphere is relatively dry so amounts if any, will be light.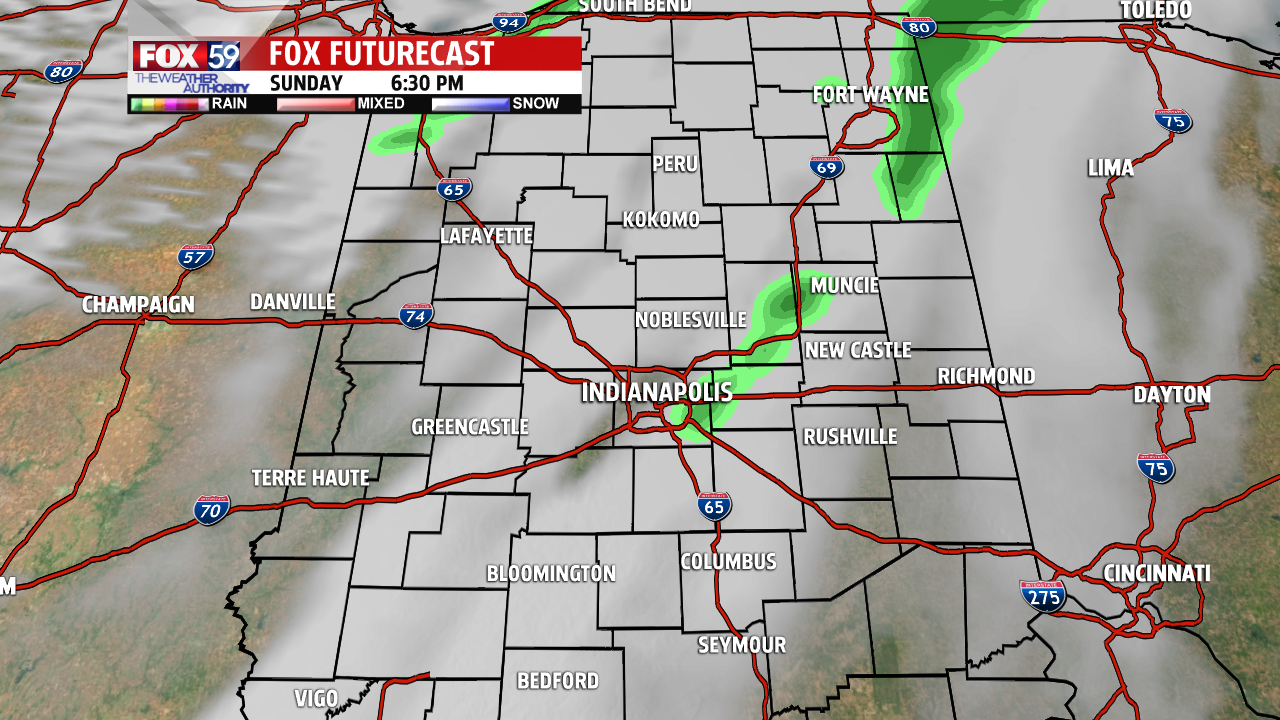 A cold front will move through during the day Sunday and winds will become breezy out of the southwest. Gusts may be as high as 25 mph.  Highs will get to near 50 degrees and more typical of March.
A deep trough of low pressure will move in early next week and pieces of energy will rotate around an area of low pressure to our north bringing snow showers to the area through much of next week. Monday will be breezy and much colder with highs in the low 30s. Snow squalls also look to set up which will cause rapid changes in visibility and quick accumulations. A widespread 1-2 inches of snowfall appears possible through early Tuesday morning across central Indiana.
Snow may move in as soon as the Monday morning commute and periods of snow will continue through the evening commute. Tuesday will also bring a chance of snow as will Wednesday with highs only in the 20s. --Danielle Dozier