This is an archived article and the information in the article may be outdated. Please look at the time stamp on the story to see when it was last updated.
LEOPOLD, Ind. — A 63-year-old Indiana man has been found more than 48 hours after he went missing while hunting in the Hoosier National Forest.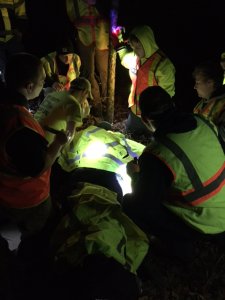 The Indiana Department of Natural Resources says state and local law enforcement located Frank Knight of Tell City in a rugged area near Leopold around 2 a.m. Saturday. He was suffering from hypothermia.
Knight, who has limited mobility, told a friend Wednesday he was going hunting the following day. When he didn't return home on Thanksgiving his loved ones became worried.
Authorities spent the day searching the forest Friday before receiving a tip that Knight's vehicle was spotted near Leopold.
Officers searching that area Saturday heard Knight call out around 2 a.m.
Conservation Officer Jim Schreck says Knight told his rescuers he'd grown exhausted while hunting and had been unable to stand up to return to his vehicle.