This is an archived article and the information in the article may be outdated. Please look at the time stamp on the story to see when it was last updated.
INDIANAPOLIS, Ind. (June 25, 2015) – Police are searching for a missing 22-year-old Indianapolis woman, who was last seen Sunday, June 21.
Larissa Sam was last seen in the 800 block of S. Mount Street at 4:30 a.m.
Sam is approximately 5-feet-7-inches tall and 135 pounds. She has black hair with red highlights and brown eyes. Sam has tattoos across her chest of candy and ice cream cones. Family members say she was last seen wearing green printed shorts and a black sleeveless shirt.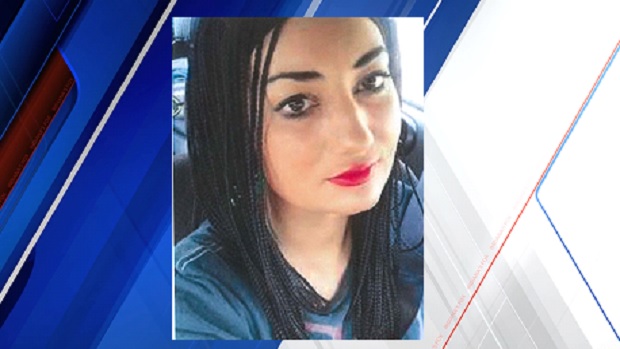 Her mother, Rebecca Russell, said they talked on the phone Saturday and everything seemed fine. She said Sam went to work Saturday night at the Classy Chassy and then stopped by her uncle's house in Mars Hill on the southwest side of Indianapolis.
"I knew something was wrong immediately she would not leave her son, she would not leave her sister like that, she would not disappear," said Russell.
Sam was supposed to pick up her son on Sunday but she never showed up. Family and friends worry she could be in danger.
Russell said police found her daughter's car in the 2700 block of Lyons Avenue. She said it was parked in the driveway of an abandoned home in the Mars Hill area.
"The car had a flat tire in the front, the window was down, the keys were in the ignition, the cell phone was in the seat," said Russell.
Residents with Mars Hill Crime Watch have been out searching the area. They also passed out flyers with Larissa's picture.
IMPD Missing Persons detectives are investigating. If you have any information regarding Sam's whereabouts, call 317-327-6160.