This is an archived article and the information in the article may be outdated. Please look at the time stamp on the story to see when it was last updated.
[protected-iframe id="efd307f54df517fd275ec7e06c665f11-41641915-52975612″ info="http://player.ooyala.com/iframe.js#ec=swY3lwNTE6whT-7q9i9I5K1UXH6x0rC2&pbid=f987944e2b8d47c5ad7da7977780b8bd" width="770px" height="433px"]
HAWTHORNE, CA – The 1-year-old son of well-known California MMA fighter Marcus Kowal is brain dead after a suspected drunk driver hit the boy while he was in his stroller over the weekend, KTLA reports.
Kowal announced the death of his son Liam on his Facebook page Sunday night.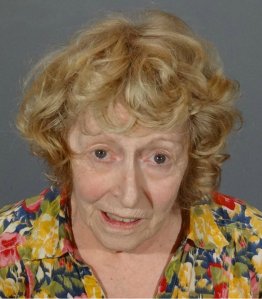 "About an hour ago, our baby was declared brain dead. He tried to fight so hard. He even died at one point but they brought him back. He's a little fighter," Kowal wrote. "Our hearts are broken and there's a void in my soul but we will get through this."
According to KTLA, Liam was being pushed in a stroller by a 15-year-old girl when they were both hit by a car. Officers responded to the scene and found the teen and the toddler lying near the crosswalk.
Police say the driver allegedly fled the scene, but she was later located and arrested. Donna Marie Higgins, 72, faces hit-and-run and DUI charges. She was booked into jail and later released on bond.
According to a press release by police, Liam sustained internal injuries. Liam was transported to Harbor UCLA Medical Center where he later succumbed to his injuries.
The teen girl suffered serious injuries and is in stable condition.
Liam is currently on life support after his parents made the decision to donate his organs.
"I'm going to turn this into a positive. Up to eight or nine children can be given a life because of him and so that other parents won't have to go to what we are going through. No parent should have to put their child into the ground," writes Kowal.