This is an archived article and the information in the article may be outdated. Please look at the time stamp on the story to see when it was last updated.
INDIANAPOLIS, Ind. (January 22, 2016) – A 10-year-old boy is safe, police say, because his mother stepped in and spoke up when she noticed something strange in his social media activity.
The boy was contacted by a child predator who's now facing federal sex charges.
"If I wouldn't have intervened, I wouldn't have a son right now and he's my everything," she said.
We're keeping her and her son's identity private.
This mother broke down telling us the story of how she discovered an inappropriate conversation a 30-year-old man was having with her 10-year-old. She has her son's social media accounts synced to her email.
"If he gets a message or a friend request or anything like that, I see everything he does," she said.
One day she got a strange notification that her son received a message on Kik, a messenger app and one she hadn't seen before. She decided to check it out.
"Well, I pushed on it and it's a grown man and I'm thinking, that's not right."
She began posing as her son and engaging in conversation with his new friend.
"He said I'm 30. And I said I'm 10. He said, I'm cool with that, and he proceeded to say, where do you live? Do you want to meet up some time?"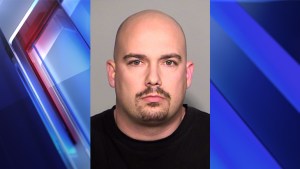 The conversation soon took a turn. Police say 30-year-old Lance Kyer began sending nude images and vulgar messages.
"He's telling my son he loved him, not even knowing my son… He wanted to have sex with my son knowing that he's ten… He told my son he wanted to Skype, he wanted to Skype with him… He wanted to see my son's body," she said.
She turned her son's phone over to police who continued the conversation posing as the boy. Less than 12 hours later, police planned a meeting at a south side gas station. That is where Kyer was arrested. He's now facing federal sex charges all because this mother decided to step in and speak out.
"Pay attention to your children; know what your children are doing," she said.
When Kyer was arrested, he admitted to police he had sexual contact with a 13-year-old boy from Cincinnati. He will appear for the first time in federal court on Wednesday.