This is an archived article and the information in the article may be outdated. Please look at the time stamp on the story to see when it was last updated.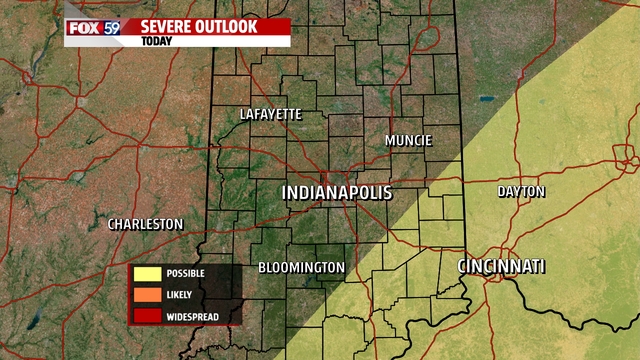 We aren't done with stormy conditions just yet.  Active weather will continue today as we have a quick push of southerly warmth and humid conditions and another wave of cool air moving in right behind it.  A day like yesterday can be expected with a couple of severe thunderstorm warnings possible for wind concerns.  It appears that storms will be stronger the more south you are.  Parts of the state are included in today's severe weather risk report with strong gusty winds being the main concern.  It would appear the window for these storms will be from about 3 p.m. to shortly after sundown.  Sunset today is at 8:52.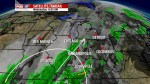 The main player in our weather right now continues to be a large trough to our west and an upper low that will deepen through the course of the day today.  The upper low will turn into a cut-off low as it dips south from Canada.  The upper low is forecast to track over Minnesota and Iowa before slowly tracking east through Illinois and eventually Indiana.  This low is not forecast to move fast and it won't clear Indiana until at least Friday.  This means rain chances will remain in place until it passes and our temperatures will be much cooler as it tracks over the state.
Speaking of temperatures, there will likely be a HUGE temperature spread over the state today with places to our north struggling to hit the mid-50s and places in southern Indiana potentially hitting the low 80s.  I am going to forecast Indianapolis highs today hitting the mid-60s but my confidence in temperatures for even today is relatively low.  Enjoy your day and don't forget to grab the umbrella as you head out to work or school.