This is an archived article and the information in the article may be outdated. Please look at the time stamp on the story to see when it was last updated.
So long March…so long winter?  Let's hope so…more sunshine expected today and temperatures will warm nicely!  More than likely the best day of the week with highs reaching the upper 60's by 5 p.m. and dry weather holding.
It is also opening day for Major League Baseball and things look great down in Cincinnati, if your travels take you there to root on the Reds!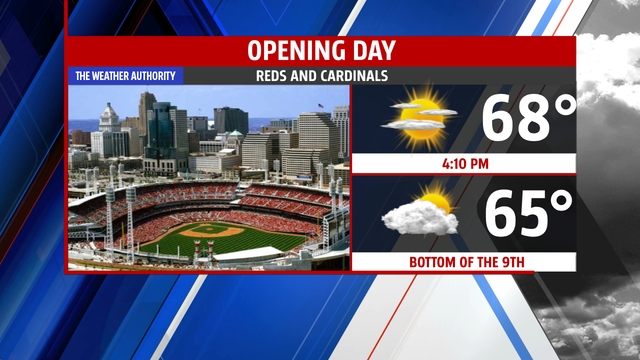 Rain chances will increase by midweek and last off and on with scattered storms through Friday…rain could be heavy at times but temperatures remain seasonal or warmer!  Cooler by the upcoming weekend, as we begin to dry out.