This is an archived article and the information in the article may be outdated. Please look at the time stamp on the story to see when it was last updated.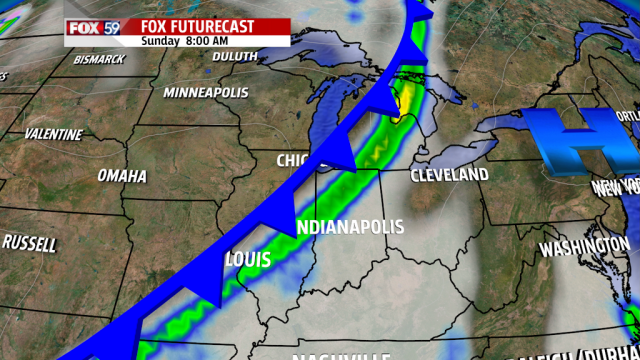 Your weekend outlook isn't all bad.  Rain will be around on Sunday morning into the afternoon but both today and Saturday are going to be put in the 'near perfect' category in my opinion.  Highs today should be in the low 80s with light winds out of the east.  There should be plenty of sunshine throughout the day with some patchy fog to start off the morning.  Saturday will be similar with most of the day being clear.  Saturday's high should hit the mid-80s.  Clouds will arrive as the sun is setting late Saturday afternoon.  Saturday will be dry.
Sunday won't be dry as a weak Pacific low will slide in from the Rockies.  Model data is generally showing a half inch or so of rain possible.  Expect more rain if the front stalls out on top of us for Monday and Tuesday.  While this was hinted at in yesterday's EURO it appears the front is most likely to stall out over southern parts of the state.  For us we should return to dry condition by late Sunday night.
Looking at the extended forecast next week is looking dry with high temperatures remaining slightly above the daily average temperature for this time of the year.  We may return to the 80s by Tuesday of next week with us slowly warming throughout the work week.