This is an archived article and the information in the article may be outdated. Please look at the time stamp on the story to see when it was last updated.
INDIANAPOLIS, Ind. (Dec. 26, 2014)– Authorities are investigating whether there was a pattern of abuse after a child died and detectives discovered injuries on both of her siblings.
Amabel Calderon, 3, was rushed to the hospital with bruises all over her body, severe head trauma, and bite marks. Her mother, Maria Calderon, was preliminarily charged with neglect, resulting in death. Calderon's boyfriend, Freddie Bailey, was preliminarily charged with murder.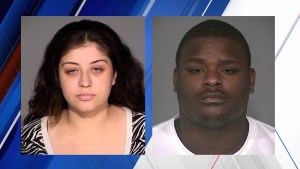 Calderon and Bailey appeared in court for their initial hearing Friday morning. Marion County Deputy Prosecutor Denise Robinson requested a continuance because she wanted more information from Amabel's autopsy results as well as more time to review the case.
Robinson said charges will be filed for the injuries Calderon's two other children suffered. Those children are with DCS. According to court documents, Calderon's one-year-old girl had 8 cigarette burns on her face and mouth, plus bruises to her head and face.
Calderon's 5-year-old son suffered a cigarette burn and bruises to his head, face, and other body parts.
It is unclear what type of additional charges Bailey and/or Calderon could face and whether they will receive the same charges.
"It's always difficult when it's a child death and I think maybe the holidays make it a little more emotional for people. As a prosecutor, we have to focus on the facts of the case and what we believe we can prove and we can charge," Robinson said.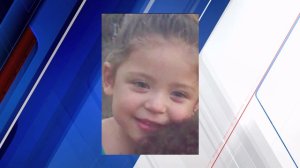 FOX59 learned more details Friday about what may have happened to Amabel before she was rushed to the hospital Monday night. Authorities said Calderon left Bailey and her toddler alone at the Motel 6 in Indianapolis in order to go to work. Calderon said her daughter was not injured when she left.
According to court documents, Bailey told detectives Amabel was not listening to him that day; he shoved her face at least 10 times, while she stood in the corner.
On Christmas Eve, Bailey described to FOX59 what happened.
"The first time I got up and I pushed her head back and then I sat there drinking and then she kept doing it and I kept pushing her head back into the corner…I didn't think I was hurting her cause she wasn't crying like that," Bailey said.
Bailey also admitted to detectives he hit Amabel with a kids' belt the day before for being "disrespectful" and that at some point before that, Amabel was forced to stand in a corner for 6 hours.
"I never wanted this to happen to her. This is not something…I even saw coming. This is not me. I still can't believe I did it. I swear," Bailey told FOX59 previously.
Calderon told authorities she noticed bruises on her daughter, when she arrived at the Motel after she left work. According to court documents, Amabel started having a seizure. The document stated Calderon told hospital staff, they put Amabel in the shower to try to wake her up. When they could not, they dropped off Calderon's son, before taking Amabel to the hospital.
From the time Calderon left work to the time Amabel received medical help, records indicate about 4 hours passed.
"It's a significant case of abuse and the charges will reflect that," Robinson said.
Robinson said formal charges should be filed on Monday. Calderon and Bailey are scheduled to appear in court the next day.
Bailey said none of Calderon's children are his children.
Previous stories: