This is an archived article and the information in the article may be outdated. Please look at the time stamp on the story to see when it was last updated.
Update: Willie Wilson was found not guilty of murder. Read more here.
Original story:
INDIANAPOLIS (Aug. 28, 2014) - An Indianapolis mother made an impassioned plea Thursday for the safe return of her 1-month-old son.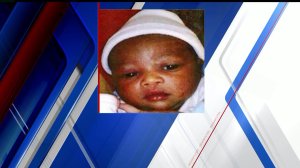 According to Indianapolis Metropolitan police, Delano Wilson was abducted Wednesday afternoon. His father told police he was attacked and when he came to, two people were taking his son away. The abduction triggered an Amber Alert, and police are currently looking for the boy.
The boy's mother, Taniasha Perkins, spoke to the media for the first time Thursday morning.
"Please, just please bring my baby back. He's just one month old. I love my child. I just gave birth to him, he is my one and only son, my first born," Perkins said. "I just want to know why. Why would you take my baby? Why can't you just drop them off somewhere safe so I can see him healthy again?
"I don't wish this on other parents. I'm too young to be going through this. I just got my job two days ago. I was going to provide for my baby," she continued. "He means the world to me and his dad. We are good parents. We work hard. We work really hard to provide for a child. And for you to take him away is just tearing a hole in my family and in my heart he doesn't deserve this. Please, please let my son go."
The boy's father, Willie Wilson, told police he was walking in the alley of the 1400 block of Henry St. around noon when two people approached him, pistol-whipped him and then took the boy.
Police were looking for an unknown white male, 25-30 years old, 5'6"-5'9", tall/medium build, short brown hair, wearing a black do-rag, red t-shirt, blue jean shorts and red, black and blue tennis shoes. He was accompanied by a Hispanic female, 25-30 years old, thin build with long brown hair, wearing a green shirt and matching green hoop earrings. They were last seen driving a older model blue 2000-2003 four-door Ford Taurus.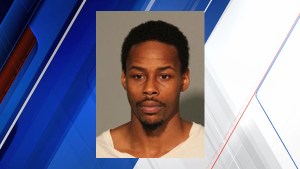 Wilson was arrested Wednesday night on a possession of marijuana charge, police said, although the arrest has no bearing on the Amber Alert case.
Anyone with information should call 911 or contact IMPD at 317-327-6540.