This is an archived article and the information in the article may be outdated. Please look at the time stamp on the story to see when it was last updated.
LAPORTE COUNTY, Ind. (Jan. 23, 2014)— Indiana State Police is currently investigating several crashes that occurred Thursday in the eastbound lanes of I-94 at the 37 mile-marker, which is approximately three miles east of the Michigan City, IN exit.
Authorities said heavy snowfall and winds were factors in the pileup on Interstate 94 from Michigan City East to the Michigan State line.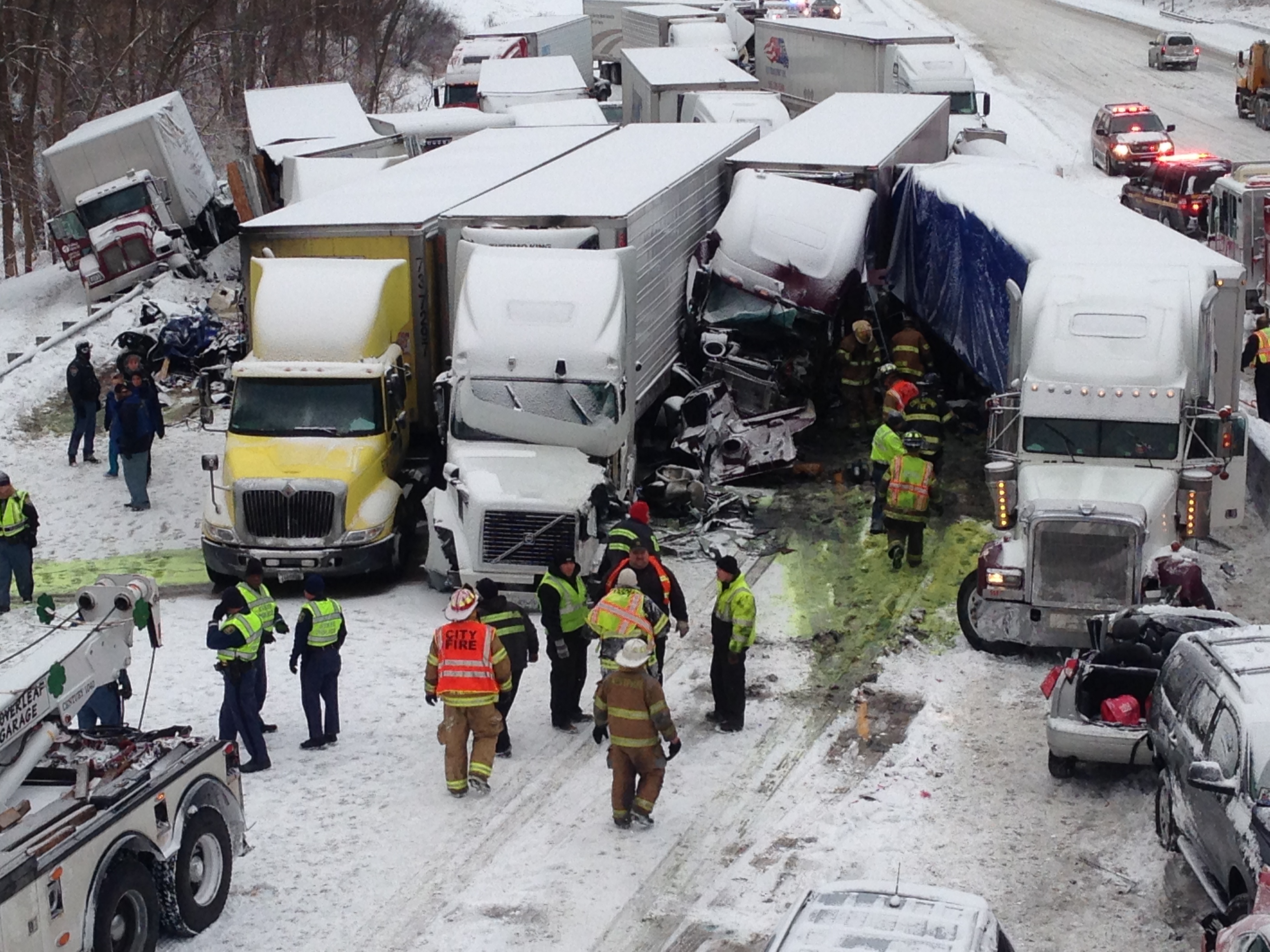 Troopers confirm three fatalities and more than 20 injured.
Michigan City has provided two city buses, which are being used to transport injured motorists and passengers to area hospitals and for a warming station.
Traffic is being diverted onto State Road 49, the Chesterton Exit, in Porter County.
Preliminary investigation indicates approximately 15 tractor-trailers and approximately 15 passenger vehicles and pickup trucks were involved in this incident. Troopers are still gathering information and most likely will not have a total of vehicles involved until late Thursday night or early Friday morning.
Only one injured person remains on I-94. Firefighters are currently attempting to extricate that person from their vehicle.
Video via WSJV FOX28