This is an archived article and the information in the article may be outdated. Please look at the time stamp on the story to see when it was last updated.
GRANT COUNTY, Ind. – Murder charges have been filed in the 2-year-old case of Dorothy Heard.
Heard's nephew, Donald Burns, was charged with murder, two counts of forgery, theft and two counts of receiving stolen property.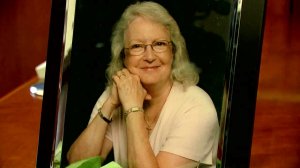 Heard, a mother of five and grandmother of 15, went missing in June 2011. Her body was located the following year near the Mississinewa Battlefield in Grant County.
Burns was originally arrested a week after her disappearance as a person of interest in the case.