This is an archived article and the information in the article may be outdated. Please look at the time stamp on the story to see when it was last updated.
MOORE, Okla. (Sept. 26, 2014) — A man beheaded a woman at an Oklahoma warehouse and attacked another woman before being shot, police say.
The incident happened late Thursday afternoon at a Vaughan Foods processing plant in Moore, Okla., about 10 miles south of Oklahoma City. According to KFOR, Alton Nolen, 30, had just been fired when he drove to the front of the business, hit another vehicle and walked inside. He tracked down 54-year-old Colleen Hufford and attacked her with a knife.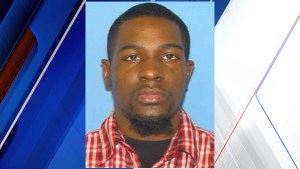 He stabbed her several times, eventually severing her head, KFOR reported, citing police. He then sought out another woman–identified as 43-year-old Traci Johnson–and began attacking her. Mark Vaughan, an Oklahoma County reserve deputy and a former CEO of the business, shot Nolen, who's in stable condition at a hospital.
The FBI is now involved in the investigation. Federal agents are looking into claims from workers that Nolen had recently converted to Islam and tried to get co-workers to join him.
Here's more from our sister station in Oklahoma, KFOR.