This is an archived article and the information in the article may be outdated. Please look at the time stamp on the story to see when it was last updated.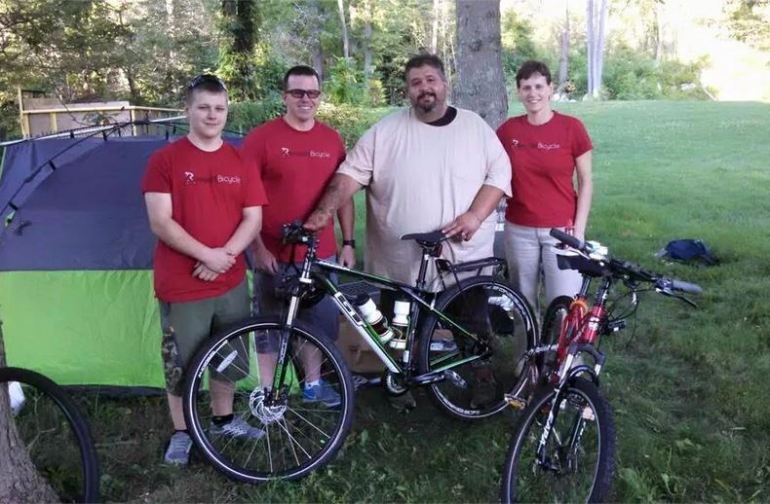 TIVERTON, R.I. (July 23, 2015) — A 560-pound man from Danville is biking across the United States in hopes of losing weight and saving his marriage.
Eric Hites started his journey two weeks ago in Falmouth, Massachusetts. Thus far, he's traveled 90 miles and he's already lost 60 pounds, but a bent rim on his bicycle has kept him in Tiverton, Rhode Island since late last week
The Newport Daily News reports that Newport Bicycle is outfitting him with a new bike that can withstand his weight so he can continue his journey.
Hites, who currently wears size 70 pants and a 10X T-shirt, says he's always been a big person.
"I hit 40 and I said, 'I've got to change this,'" Hites told The Newport Daily News.
He hopes to lose hundreds of pounds, and he says he'll be happier and healthier if he can get down to 300 pounds.
Hites has a website called Fat Guy Across America where people can follow his journey.