This is an archived article and the information in the article may be outdated. Please look at the time stamp on the story to see when it was last updated.
CINCINNATI, OH (February 3, 2016) – A group of Cincinnati officers is receiving lots of praise after they went above and beyond the call of duty Early Tuesday morning.
According to Cincinnati Police Sergeant Daniel Hils, officers from third shift in District Three found a three-year-old boy wandering the streets around 2:30 a.m.
Sergeant Hils said the toddler desperately needed clothes, so Officer Jamie Landrum bought him a winter coat, clothes, shoes, and fresh diapers.
Officer Will Nastold helped comfort the boy and lay with him on the ground to help him go to sleep.
The Cincinnati Police Department posted this statement on their Facebook page:
Sometimes our officers are called upon to protect and serve, but sometimes they are the guardians of our neighborhoods. So thankful that our officers in District 3 had the heart and mind to help this three year boy in his time of need…
They also tweeted out this picture of two officers that helped the boy.
P.O.'s Jamie Landrum & William Nastold receive praise for helping a 3 yr. old boy found wandering the streets in D3 pic.twitter.com/eA3yKz2u5L

— Cincinnati Police Department (@CincyPD) February 2, 2016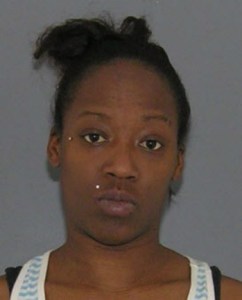 According to FOX19, the boy's mother, Tanisha Cladwell, 28, arrived at the police station around 5:45 a.m. to pick up her son. According to a police report, she admitted to being intoxicated and was arrested on a child abuse charge.
The boy was placed in the care of a relative, according to FOX19.