This is an archived article and the information in the article may be outdated. Please look at the time stamp on the story to see when it was last updated.
NEW CARLISLE, Ohio (AP) — A small Ohio news organization says a sheriff's deputy shot a photographer after apparently mistaking his camera for a weapon.
The New Carlisle News reports photographer Andy Grimm had left the office Monday night to take pictures of lightning when he saw a Clark County sheriff's deputy performing a traffic stop in New Carlisle, north of Dayton.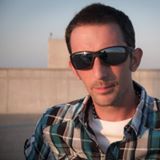 Grimm told the news organization that he decided to take pictures of the traffic stop. He said he got out of his Jeep and started setting up his tripod and camera when he was shot in the side.
Grimm was taken to a hospital, where he underwent surgery. He's expected to recover.
In a Facebook update, the New Carlisle News said Grimm was sore but otherwise "doing fine" and was expected to be released soon.
"On behalf of our entire family, we thank you for all of the kind messages," read the Facebook post. "One other thing. Please don't mean mouth the deputy. Andy said he doesn't want [Deputy] Jake [Shaw] to lose his job over this."
The case has been turned over to the Ohio Bureau of Criminal Investigation.