This is an archived article and the information in the article may be outdated. Please look at the time stamp on the story to see when it was last updated.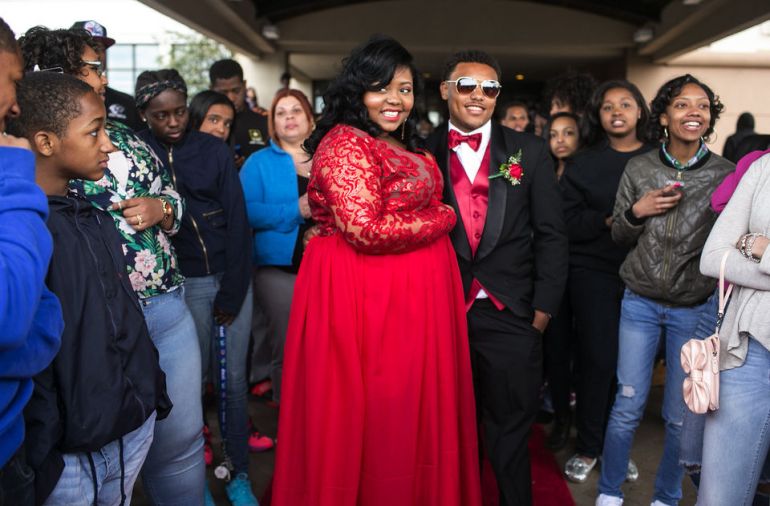 HARRISBURG, Penn. (May 3, 2015)— A high school student was suspended because her prom dress was "too revealing." But the girl and her mother are very upset about the suspension, according to PennLive.com.
According to the school's dress code, prom dresses must cover all body parts, including "breasts, upper thighs, crotch, buttocks, etc." High school senior Alexus Miller-Wigfall says her dress was floor-length with long-sleeves.
Miller-Wigfall says she was told by her school's assistant principal at prom that she needed to cover up. Three days after the dance, she said she was notified that she was suspended.
The suspension was reportedly overturned, but the school never contacted the mother about the suspension or why her daughter was suspended in the first place.
The mother is still trying to get answers. The school has not commented on the issue. The mother claims it may be because her daughter is "plus-sized."
The student's mother, Alisha Sneed, told PennLive.com that she designed and sewed the prom dress for her daughter with the school's guidelines in mind. "I couldn't believe it," the student's mother said. "I don't see anything wrong with that dress. What do they want her to wear, a turtleneck?"
Kirsten Keys, a school district spokeswoman, left this comment to PennLive.com:
"The Harrisburg School District believes that proms are celebratory and memorable events in the lives of its students.  Our administration, school board, faculty and advisors strive to ensure that students enjoy themselves immensely, while abiding by attire guidelines and expectations that support and promote the elegance of the prom season."