This is an archived article and the information in the article may be outdated. Please look at the time stamp on the story to see when it was last updated.
INDIANAPOLIS, Ind. --Good Monday afternoon! Temperatures are a bit better today and in the low 50s. A spotty shower can't be ruled out this afternoon or early evening. A warm front will lift north across central Indiana tonight and moisture will increase as temperatures climb overnight from the mid-40s to upper 40s by daybreak Tuesday. We'll have a slight chance of a shower or t-storm as the warm front passes in the morning.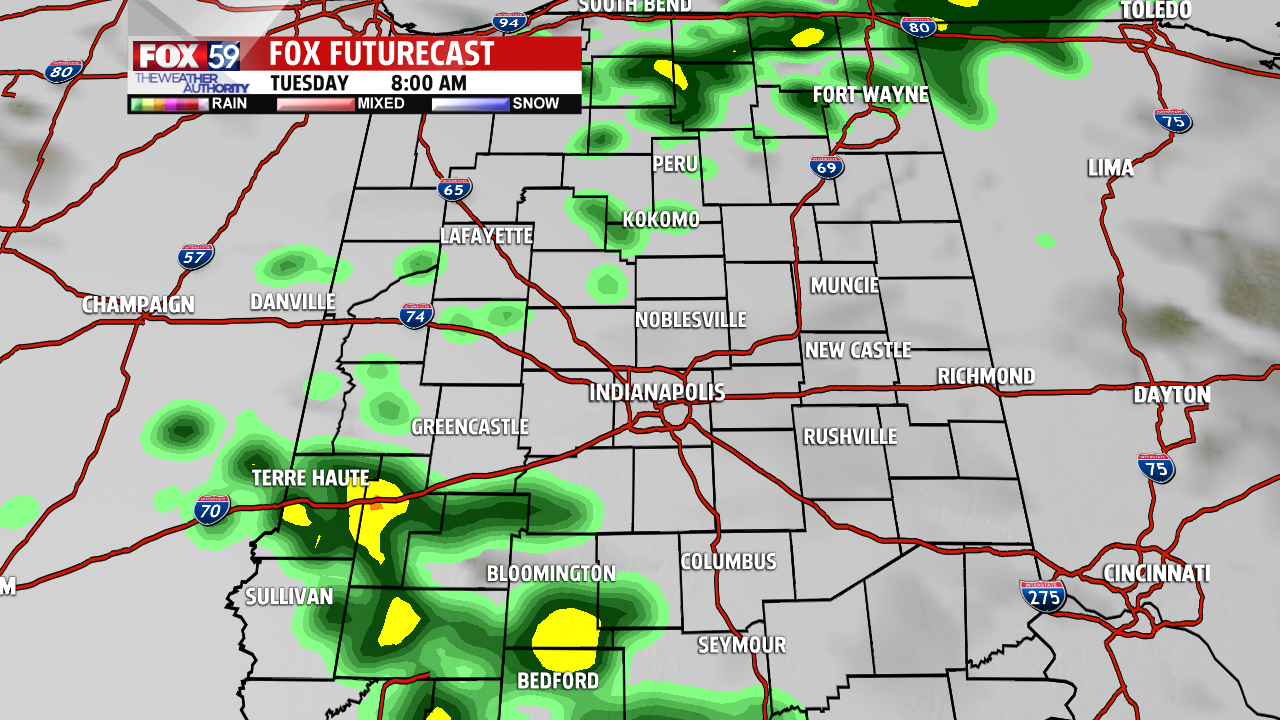 Tuesday's highs should reach the upper 60s on a strong south, southwest wind gusting to 30 mph. It will be cloudy and we'll be tracking a chance for showers and t-storms through the day. The record for the day is 68 degrees from 1895 so we'll be close!
A strong low-pressure system is on the way Tuesday night into Wednesday and will bring the threat for severe weather and heavy rainfall. Weather models show the potential of 1 to 2 inches of rain through Wednesday. The strongest t-storms will be capable of producing damaging wind gusts and/or a tornado. Hail can't be ruled out either. It's important to have your weather radio on as severe t-storms may be around while many are sleeping Tuesday night into early Wednesday. A cold front will push through the area Wednesday, ending the storm threat and ushering in colder air.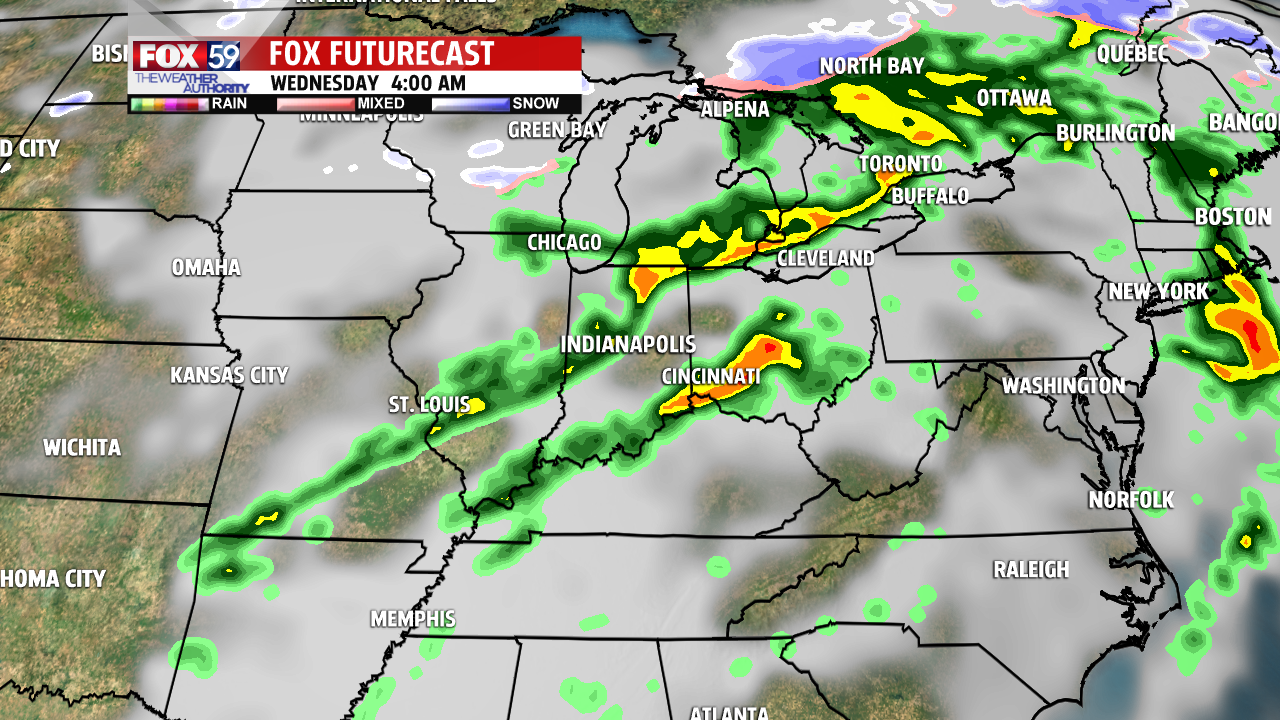 Wednesday's temperatures will go from the low 60s early in the day to freezing by Thursday morning. An upper-level wave of energy will move through Thursday and bring snow showers to the area. It's too early to tell how much snow we may see. Friday into the weekend will be mostly sunny as high pressure builds in. Temperatures will climb to the 60s again by Sunday!