This is an archived article and the information in the article may be outdated. Please look at the time stamp on the story to see when it was last updated.
NEW CASTLE, Ind. (Feb. 3, 2016) –A Henry County family is grieving after a grandfather and his four-year-old granddaughter died in a house fire early Wednesday morning.
Michael "Stump" Dale, 52, was in his home on 850 East, south of State Road 38 in New Castle with his granddaughter Jenna, 4, when it became engulfed in flames.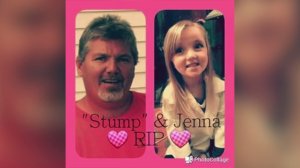 Dale's wife drove by the house early Wednesday morning, saw the fire, and called 911. She then rushed into the home to try to save her husband and granddaughter, but the flames and smoke were too much.
The Liberty Township Fire Department along with at least 5 other departments responded to the scene. Firefighters pulled Jenna from the house, but she later died at the hospital.
Several attempts were made to rescue Dale, but the smoke and fire were too intense. He died inside the house.
Family members are grateful for the support, but they are devastated at the loss of their loved ones.
"Stump, Jenna we love ya we miss ya. We'll be with ya, all prayers. I'm lost with words, the family is lost with words. We love ya," said Dale's cousin, Mark Lang.
An electrical engineer and an investigator with the State Fire Marshall's Office were both at the home investigating Wednesday afternoon. The cause of the fire remains under investigation.