This is an archived article and the information in the article may be outdated. Please look at the time stamp on the story to see when it was last updated.
BLOOMINGTON, Ind. – Daniel Messel, the man convicted of murdering 22-year-old Indiana University student Hannah Wilson, is facing new charges in a separate case. This news comes the same day Messel filed an appeal in the Wilson murder conviction.
He's being charged with rape, criminal confinement, criminal deviate conduct, battery, and theft in a case that occurred in 2012.
A jury found Messel guilty of murdering Wilson in August 2016, and he was sentenced to 80 years in prison last month. Wilson, a senior at IU, was killed in April 2015. Police found her body in a vacant lot in Brown County about 30 minutes away from the Bloomington campus.
Prompted by details revealed during Messel's trial, a victim in a separate case contacted police in August to discuss similarities. Investigators were able to connect Messel to the attack through DNA evidence.
The attack occurred during the early morning hours of September 1, 2012.  The victim, who was a 22-year-old IU student at the time, went to Nick's and Dunkirk Bar that night.
The victim told detectives she was very drunk, and the next thing she remembers is being in a car with a white man she did not know. The victim said she felt an "icy presence," "fear in her chest," and "sensed something was wrong."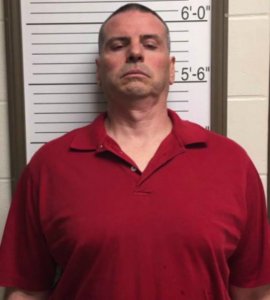 The suspect drove her to a secluded parking lot near Griffy Lake. He opened the door, grabbed the victim's hair, and threw her to the ground. He then sexually assaulted her. She tried to fight him off, but that made him mad, and he punched her in the face. The force was so hard it knocked a contact out of her eye, and she spit out blood.
The suspect left the victim in the parking lot and fled the scene in a vehicle, taking her clutch purse, shoes, iPhone, credit card, and drivers permit with him.
The victim walked to the nearest home for help.  The homeowner called police, and the victim was transported to the hospital. IUPD detectives recovered evidence from the victim and the crime scene.  The victim was unable to recall specific details of the crime and could not provide a description of the suspect or his vehicle.
A DNA profile recovered from evidence in this case is consistent with Messel's DNA profile.  IUPD Detective Garth Vanleeuwen traveled to the Indiana State Prison in Michigan City in an attempt to speak to Messel regarding the findings of the investigation, but  Messel did not provide a statement.
These new charges were filed against Messel the same day he filed an appeal for the murder conviction in Wilson's case.
Brown County Prosecutor Ted Adams released the following statement regarding the appeal:
"Brown County and the Indiana State Police took painstaking efforts at great expense to ensure an impartial jury and a fair trial.  I feel confident that the record is solid and that the conviction will stand while the Defendant exercises his constitutional right to appeal his conviction."