This is an archived article and the information in the article may be outdated. Please look at the time stamp on the story to see when it was last updated.
By Nicole Pence
INDIANAPOLIS (Aug. 27, 2014) – Indianapolis Metropolitan police charged a father with murder in the beating death of his son. He's due in court Wednesday.
The family of the 4-year-old boy killed talked exclusively with FOX59.
"Everyone is broken. Someone has to be strong. We take shifts crying. He was a happy, happy kid. That's what makes it even worse," said uncle Thomas Hoskins.
Preliminary charges against 29-year-old Dennis Price include murder, neglect of a dependent resulting in death and battery resulting in the death of a person less than 14 years of age.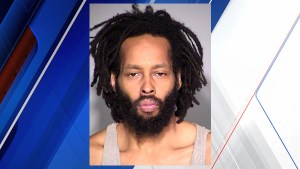 Police were called to the 900 block of East 42nd Street shortly after 7 p.m. Saturday in response to reports of a possible overdose involving a child.
"I saw the cop cars flying past me.  I was worried when I saw all of the police and ambulances," said neighbor Anna Breding.
According to court documents, Price punched Derick Jones, 4, and beat him with a belt "over the course of the last couple of days." The boy eventually lost consciousness.
When the boy failed to respond, Price told police he called 911. He also "placed a charcoal briquette in a cup and added water" to it, giving it to his son in order to get him to vomit. He said he thought the boy had overdosed on ibuprofen.
The boy died at IU Health Methodist Hospital that night.
An autopsy showed he suffered blunt force trauma to the torso, sides, chest, stomach, neck and head area. He had a broken rib and hemorrhaging in his lung. The cause of his death was blunt force trauma, according to the autopsy, and the manner of death was ruled homicide.
The Jones family says Derick's 21-year-old mother does not live at the home, and the child was being watched by Price.
"Oh, my God, No. If we had any idea that something like this would happen, we would have intervened as much and as fast as we could," said Hoskins.
Hoskins says the family is focused on consoling the child's mother during this difficult time.
"How do you console a young mother who just lost her young child? It`s a difficult situation to be in.  God is the source of our strength, and we are allowing him to help us one day at a time," said Hoskins.
If you want to help the family financially during this difficult time, the Derick Jones Memorial Fund is open at any PNC Bank in Indianapolis. Online donations are also being accepted.
Dennis Price is set to appear in court Wednesday afternoon. FOX59 will be there and have the latest on FOX59 First at Four.