This is an archived article and the information in the article may be outdated. Please look at the time stamp on the story to see when it was last updated.
INDIANAPOLIS, Ind. – One of the officers who killed Aaron Bailey is facing a civil lawsuit stemming from another officer-involved shooting back in October 2015.
Documents show Deonta Ellis filed a federal civil lawsuit against Carlton Howard in October 2017, who was one of the officers involved in the Aaron Bailey shooting, and Daniel Slightom.
Ellis alleged that the officers violated his Fourth, Fifth and Fourteenth Amendment rights after a traffic stop on W. 30th St. on October 26, 2015.
Ellis, a passenger in the car of Lavon Washington, claims they were pulled over by Howard and Slightom and complied.
Documents from the lawsuit say Ellis attempted to exit the car while showing his hands. It then states that Slightom or Howard shouted "he's going for it" and one of the officers allegedly shot him in the back.
At the scene, police found a loaded handgun in Ellis' pants and a second loaded gun on the passenger floorboard.
The lawsuit claims neither Slightom or Howard had any probable cause to believe Ellis had committed or was committing a crime.
It also says Ellis suffered personal injury, pain and suffering as a result and he claims race factored into the officer's decision to shoot him.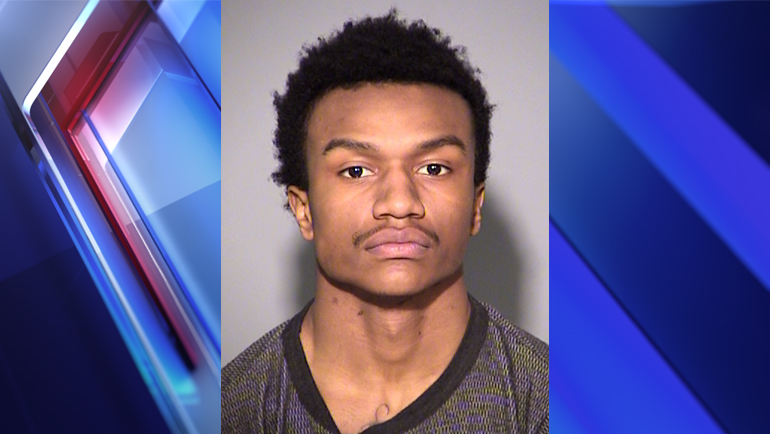 Court documents show the defendants in the civil suit deny most of Ellis' story.
According to court records, Ellis has been charged with unlawful possession of a firearm by a serious felon five times from 2014-2015.
"We've got an officer who's got multiple officer involved shootings that he was either participant or the active shooter in within a couple years of joining the force and so it's something that the community should be aware of and we need to take a long hard look at," Craig Karpe, an attorney representing the estate of Aaron Bailey, said.
Earlier this month, the police merit board decided Howard and Officer Michal Dinnsen could keep their jobs after the death of Aaron Bailey.
"I'm wondering why this wasn't brought up at the merit board hearing. I'm wondering why we haven't heard more about it before now. It's something that we definitely need to look into," Karpe said.
IMPD released a statement Thursday night, claiming Officer Howard did not shoot Ellis.
"Officer Howard did not discharge his weapon during this 2015 officer-involved shooting. He was a witness. The suspect, in this case, was apprehended with two handguns, one on his person and another which was located on the driver's floorboard of the vehicle he was in.

This incident and Officer Howard's involvement as a witness was not relevant to the most recent Merit Board hearing."
A settlement conference is set for June 15. It is not known at this time if Ellis will receive any damages.
A civil case filed in federal court on behalf of the estate of Aaron Bailey is also ongoing.