This is an archived article and the information in the article may be outdated. Please look at the time stamp on the story to see when it was last updated.
INDIANAPOLIS, Ind. (Sept. 10, 2015)– An Indiana State Police (ISP) trooper was shot in the hand Thursday afternoon on the northwest side of Indianapolis, according to police. Police confirmed the suspect died.
The incident began as a foot pursuit in the 6700 block of Eagle Pointe Drive around 2:45 p.m. About 15 minutes later, officers responded to the 6700 block of Dunsany Lane, near 46th Street and I-465, on a report of shots fired.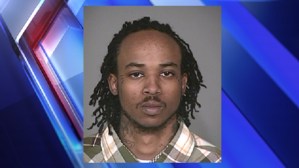 ISP Sgt. Rich Myers said the shooting began as a drug investigation at Eagle Pointe Apartments. The suspect, later identified as 29-year-old Brandon Foy, allegedly drew a gun on a trooper, the foot chase began and the suspect jumped over a fence. The trooper followed. Shots were fired, and the suspect died at the scene. Two weapons were recovered. Foy had two open arrest warrants.
The trooper was shot in the left hand index finger. He was transported to Methodist Hospital with non-life threatening injuries, treated and released. He will undergo outpatient surgery within the next couple of weeks and is expected to fully recover. He was identified Friday as Michael Wright. Wright has been a trooper since May 2014.
The shooting occurred at the same apartment complex where Indianapolis Metropolitan Police Department (IMPD) officer Rod Bradway was fatally shot in 2013.