This is an archived article and the information in the article may be outdated. Please look at the time stamp on the story to see when it was last updated.
TIPTON COUNTY, Ind. — Members of local law enforcement have completed a month-long fundraiser to help bring awareness to cancer patients enduring treatment this holiday season.
The Tipton Police Department, Tipton County Sheriff's Office, Sharpsville Police Department, and Tipton Fraternal Order of Police Lodge #109 took part in the "No-Shave November — Back the Beards" campaign where they were allowed to grow facial hair during the month of November to help raise funds.
Officers were able to raise $4,600 during the month-long campaign.
During the month, every law enforcement officer in Tipton County wore a decorative pin on their uniforms to show support for cancer patients.
On Thursday, the officers met with staff from IU Health Tipton Hospital and the IU Health Foundation where they presented a check for all donations received.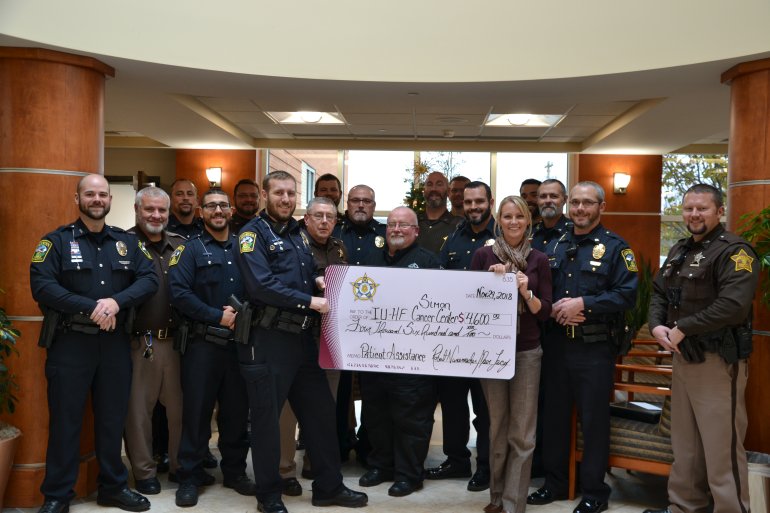 The money will be directed to the Patient Assistance Fund and will be used to support cancer patients with the greatest need.
The officers involved said they "would like to extend a grateful 'thank you' to every person and business that contributed to this wonderful campaign."