This is an archived article and the information in the article may be outdated. Please look at the time stamp on the story to see when it was last updated.
INDIANAPOLIS, Ind. (March 30, 2014) – The apparent shooting deaths of three people late Sunday night did not come as a surprise to some people who live in the east side apartment complex where the murders occurred.
Indianapolis Metropolitan Police Department officials said two men and one woman were killed in the 9500 block of Shoreland Court. Officers arrived to find a man with at least one gunshot wound outside the apartment. They later found another man and a woman apparently shot to death inside the apartment unit. Detectives also found narcotics evidence at the scene.
Monday, police released the identities of the two male victims. They were identified as 59-year-old James Czajkowski and 58-year-old Stephen Herold. On Tuesday, the Marion County Coroner's Office identified the female victim as 53-year-old Martha Zuluaga. All three died from gunshot wounds, the coroner's office confirmed.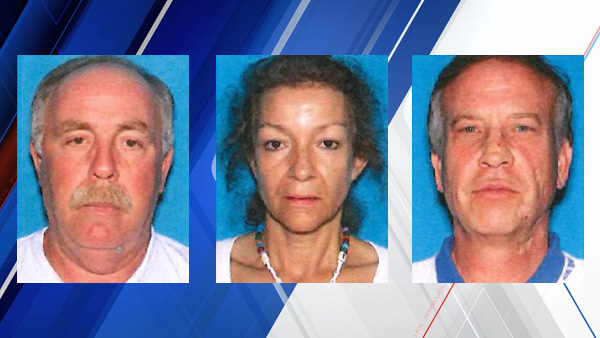 A suspect has not been identified, although police said detectives were following leads.
Several young people who live in and nearby the Marina Apartments, near 21st Street and Post Road, said drug activity has become a fact of daily life.
"You see people passing stuff back and forth," said 15-year-old James. "I don't really pay attention. I just walk past, mind my own business."
"I see this every day," said 15-year-old Deaunte. "Every morning, every night. You just hear cops going past and forth. Something else, something new is happening."
James and Deaunte are both on Spring Break and learned about the triple homicide Monday morning. While they each said they were upset to hear about the killings, neither of them seemed surprised.
Illegal drug activity is cited as the number one contributing factor in criminal homicides in the city of Indianapolis. IMPD Chief Rick Hite pointed to its apparent involvment in Sunday night's killings.
"There was no forced entry," Hite said. "And they obviously knew something of one another. There were some arguments as we understand that ensued. People were summarily killed."
The triple homicide comes as police are hoping to put a dent in the local drug trade, partially using more traffic stops.
The homicides follow a particularly violent weekend in which nine people were shot in about 24 hours. They also come just a few days after a new citywide crime prevention plan was unveiled to the public. Much of the plan will focus on social issues that lead to criminal activity.
Erron Broomfield, who lives near the Marina Apartments hopes the crime prevention plan will make a difference. He's currently on probation from a previous robbery offense. These days, he said he's working to stay away from neighborhood crime, and he hopes others will embrace efforts to do the same.
"It's all based on how you treat your neighbor, how you treat your family," Broomfield said. "It's not the police's job, it starts at home."
Detectives urge anyone with information about this incident to call Crime Stoppers at 317-262-TIPS (8477). Callers may also text "INDYCS" plus tip information to 274627 (CRIMES). A reward of up to $1,000 is being offered for information leading to felony arrests.