This is an archived article and the information in the article may be outdated. Please look at the time stamp on the story to see when it was last updated.
Good Sunday morning everyone! High pressure will continue to dominant our weather today. As it shifts eastward it will keep our skies sunny and winds light.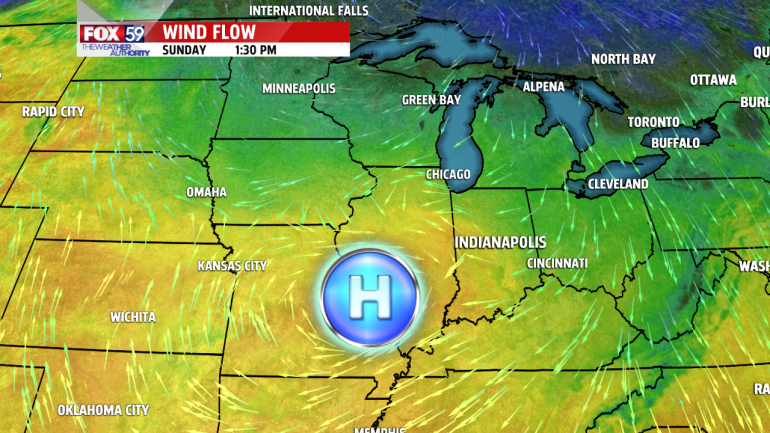 Afternoon highs are just a couple of degrees warmer than yesterday, in the upper 60s. Right on average for this time of year.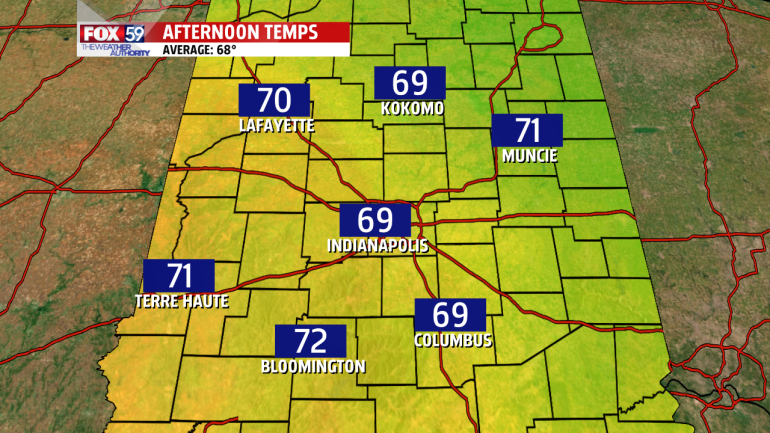 If you are headed out to the Colts game today it looks like the roof will be open! Lots of sunshine, light winds, and temperatures in the mid 60s during game time.
As the ridge of high pressure continues its eastward motion on Monday our winds will shift out of the south drawing in a little moisture. So we will see partly cloudy skies for the start of the work week. A cold front will move into Indiana Wednesday evening bringing a few showers and a cool down for Thursday.