This is an archived article and the information in the article may be outdated. Please look at the time stamp on the story to see when it was last updated.
INDIANAPOLIS, Ind. – A plea agreement has been reached in a deadly street racing crash that occurred last December.
Connor Tomlinson is charged with three counts of reckless homicide for a crash that killed Rebeca Rodriguez-Gomez, her daughter Jasmine Alday-Rodriguez, and Rogelio Legorreta.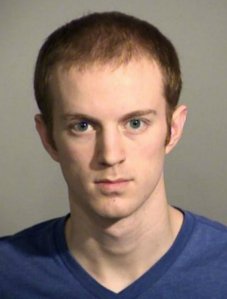 The crash occurred on December 23, 2015, on the South East Street overpass of I-465.
Police believe Tomlinson was street racing when he lost control of his Mustang and struck the median, causing his car to go airborne. His car then struck a Chevrolet Trailblazer, killing Rodriguez-Gomez, Aldai, and Legorreta.
Tomlinson signed a plea agreement today, and if the court accepts it, he will spend five years in prison, three years on home detention, and another six on probation.
His plea hearing is scheduled for Monday.