This is an archived article and the information in the article may be outdated. Please look at the time stamp on the story to see when it was last updated.
INDIANAPOLIS, Ind. – An Indianapolis man is shot to death in the middle of the street Wednesday morning.
Just before 8:00 a.m., authorities responded to the area of 30th St. and Delaware on the report of a shooting. 37-year-old Jermaine Ivory Taylor was suffering from gun shot wounds when police arrived and he later died at the hospital.
Police are still searching for the killer. On Wednesday night, detectives said they are looking for 33-year-old Monica Hampton for questioning.
They are also attempting to locate her 2008 grey Nissan Altima.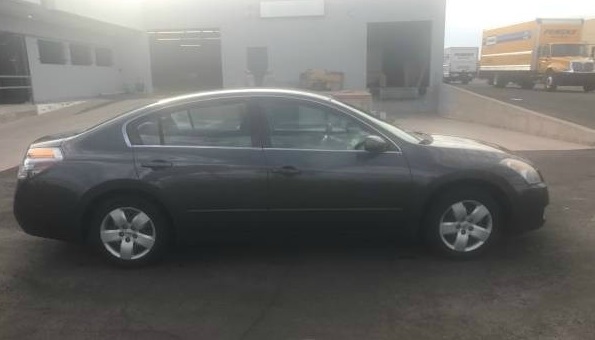 The deadly shooting happened just four blocks east of the Children's Museum.
2018 has clearly not gotten off to the start anyone in the city wanted. Just 10 days into the year, the city has already seen 5 homicides. Some continue to wonder what can be done to stop the violence.
Responding to multiple reports of shot fired, police showed up and found a man bleeding to death in the street. The 37-year-old victim was rushed to the hospital, but later died.
"It's just very unfortunate and very tragic," said neighbor Alex Long.
Court records show the victim, Jermaine Ivory Taylor, had a history of drug related charges, but neighbors know that past doesn't justify the killing.
"Even if the victim was caught up in something he shouldn't have been, this is not the way to handle it.  I mean going around shooting people is wrong.  This could have been someone's brother or father," said Long.
Police also got a call of a disturbance between a man and woman just one block away.  Investigators say the two cases may be connected, but wouldn't say how.
The shooting is sadly not the only violence in the area in 2018.  Just one mile west near 30th and California, someone stabbed 67-year-old William Sullivan to death this week.
"It's disheartening.  We're doing everything we can. It's going to take a collaboration of the community, where if you see something you say something, so we can actually start to figure out what's going on," said IMPD officer Aaron Hamer.
"I think something needs to be done. I'm not sure what," said Long.  "We need to be better people because with the shooter this morning, maybe if someone gave him a handshake or smile, maybe this wouldn't have happened," said Long.
So far no arrests have been made in this shooting.  Anyone with information on any of those cases is asked to contact Crime Stoppers at 317-262-TIPS.