This is an archived article and the information in the article may be outdated. Please look at the time stamp on the story to see when it was last updated.
INDIANAPOLIS, Ind. (Feb. 12, 2014) – A brief chase ended in a police-action shooting on the city's west side overnight.
Officers started to pursue a vehicle after it fled a traffic stop near West Troy Avenue and South Holt Road around 11:48 p.m. Tuesday.
The driver led police on a short chase, before running into a dead-end on Bradbury Access, right off of Bradbury Avenue and Sam Jones Expressway.  Authorities determined the truck was stolen, according to an IMPD report.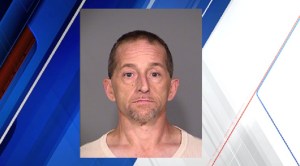 Police said when the chase ended, one of three people in the vehicle started firing shots at officers.  One of the suspect's shots struck and damage a police vehicle.  Officers returned fire, striking the suspect multiple times.  IMPD said the suspect, later identified as 44-year-old Keith Manuel, is in critical condition. 
"What we're investigating is the attempted murder of a police officer," Sgt. Kendale Adams said.  "That investigation needs to be very delicate.  It needs to be very thorough."
Police said another male and a female in the suspect's vehicle was apprehended and taken into custody to speak with investigators.
"Right now we're just talking to them to figure out what they know," Adams said.  "What they know about the suspect that tried to, that actually did shoot at officers."
The three officers involved in the incident have been placed on administrative leave, which is standard protocol while IMPD investigates the shooting.