This is an archived article and the information in the article may be outdated. Please look at the time stamp on the story to see when it was last updated.
ANDERSON, Ind. (March 31, 2016) – Anderson police arrested a second man in connection with the shooting of a 17-year-old girl in early March.
William Willis, 20, was arrested Tuesday on multiple counts, including attempted murder, robbery, criminal recklessness, possession of a firearm by a serious violent felony, battery with a deadly weapon and possession of a handgun without a license.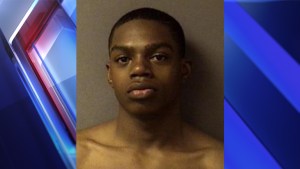 Previously, police had arrested Khanisus "K.J." McCarter in the case on charges of attempted murder, robbery, criminal recklessness and possession of a handgun.
Police said McCarter was involved in a deal arranged on social media to buy $1,000 in marijuana on March 6, 2016. He led two people, a 17-year-old girl and her friend, to an abandoned home on Dewey Street. There they met another man, now identified as Willis.
McCarter tried to steal the pot, police said, and a struggle ensued. Police said Willis pulled out a gun and pistol whipped the girl's friend; the girl ran out of the house. Willis fired shots; one of them hit the girl in the chest while she sat in her car.
She was flown to St. Vincent in Indianapolis after being treated in Anderson. Her friend suffered a cut to the head and an injury to his hand.
Carter was arrested Photo said one of the victims identified Willis through a photo array.