This is an archived article and the information in the article may be outdated. Please look at the time stamp on the story to see when it was last updated.
JENNINGS COUNTY – A marijuana bust netted thousands of dollars in cash plus guns, body armor, growing equipment and more than a hundred marijuana plants.
Three people face drug charges after officers from the Jennings County Sheriff's Office raided the homes this week.
Officers arrived on Monday at a home on County Road 150 South just east of State Road 7. They arrested Toby B. Marsh, 30, and Abigail J. Robinson, 37, on several charges including possession of marijuana and neglect of a dependent. Officers called Child Protective Services to the home because there were children inside the house.
They recovered a vehicle, growing equipment and 30 marijuana plants.
During a second raid, officers served search warrants on two different homes on County Road 600 E near County Road 400 South. At one home, they arrested 61-year-old Randall Robinson. Investigators discovered a marijuana growing operation at an abandoned home about 200 yards away from the other residence.
At the abandoned home, officers encountered a metal door that was used to protect the plants. Metal grates also covered the inside of the windows to keep anyone from seeing inside. Officers said the door and window grates weren't visible from outside the home.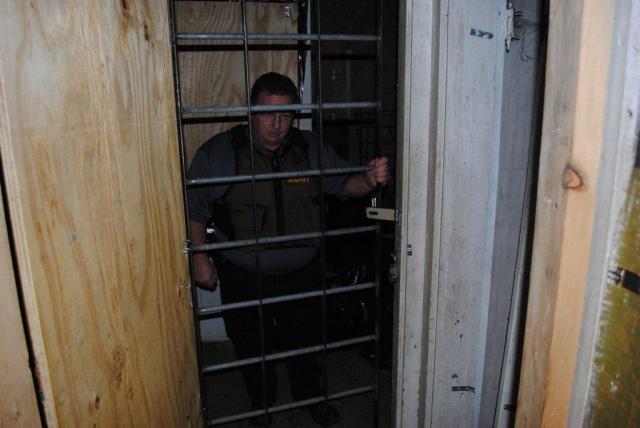 Once officers got through the door, they found 78 marijuana plants in various stages of growth. Upstairs, investigators discovered a room where the plants could dry out. Officers also seized 41 guns, a ballistic vest and $76,455 in cash.
Police said the plants seized would have a street value between about $100,000 and $150,000.
Officers also recovered growing equipment, lights, manuals, scales ventilation systems, humidity gauges, time systems, fertilizer and other materials used to grow marijuana.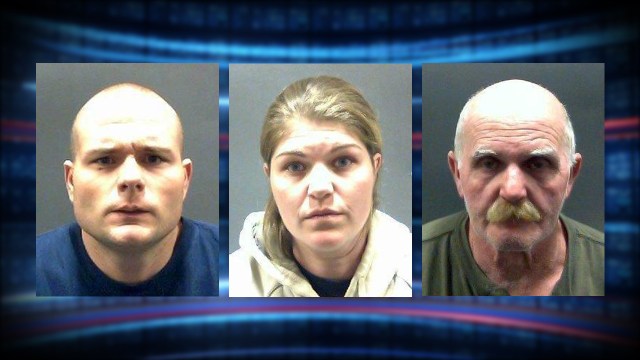 Toby B. Marsh and Abigail Robinson are charged with:
Possession of marijuana (Class D Felony)
Maintaining a common nuisance (Class D Felony)
Neglect of a dependent child (Class D Felony)
Randall R. Robinson is charged with:
Possession of marijuana (Class D Felony)
Maintaining a common nuisance (Class D Felony)