This is an archived article and the information in the article may be outdated. Please look at the time stamp on the story to see when it was last updated.
BROWN COUNTY, Ind. (April 24, 2015)– The body of Indiana University student Hannah N. Wilson was discovered Friday in rural Brown County. An autopsy performed Saturday revealed Wilson died of blunt force trauma.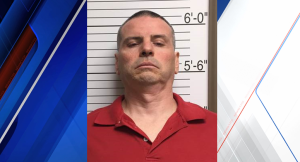 Wilson, 22, of Fishers was a senior at Indiana University. Her body was discovered near Plum Creek, east of Lake Lemon in Brown County. The coroner confirmed that Wilson was dead for as long as seven hours before she was found.
[TIMELINE: Hannah Wilson's disappearance]
Injuries to her hands suggesting she may have been trying to protect herself and trying to block some of the blows during the incident. There is no evidence to make obvious the type of weapon used in the murder, and there is no evidence that she was tied up or sexually assaulted.
The investigation led detectives to arrest Daniel E. Messel, 49, of Bloomington. Messel is in the Brown County Jail, and he is being held on a preliminary charge of murder.
Messel is a convicted felon. His long list of arrests dating back to 1993 include Criminal Recklessness; Operating a Vehicle While Intoxicated; Battery by Means of a Deadly Weapon Resulting in Serious Bodily Injury; and Disorderly Conduct.
Wilson was a member of the Gamma Phi Beta sorority at IU, and the organization released a statement on Saturday.
"The entire Gamma Phi Beta family mourns the tragic loss of Hannah. She was a sister, friend and cherished member who will be genuinely missed. Our thoughts and prayers are with Hannah's friends, family and the women of Beta Phi Chapter."
Hamilton Southeastern Schools also expressed their heartbreak and planned a balloon vigil for Saturday evening.
Our heart breaks at the loss of @HSESchools alum Hannah Wilson. Our thoughts & prayers go out to her loved ones and entire school community.

— HSE Schools (@HSESchools) April 25, 2015
A balloon release will be held at Indiana Elite Cheer Center at 5 PM today in memory of @HSESchools alum Hannah Wilson. All are welcome.

— HSE Schools (@HSESchools) April 25, 2015
Wilson's death prompted an outpouring of emotion across social media sites.
The campus community is shocked and saddened by the death of IU senior Hannah Wilson. Our deepest condolences go to her family and friends.

— Indiana University Bloomington (@IUBloomington) April 25, 2015
Our thoughts and prayers go out to the family and friends of Hannah Wilson.

— Indiana Basketball (@IndianaMBB) April 25, 2015
https://twitter.com/IUBPHA/status/591772761179168768
Condolences to campus partner @IUBPHA and @GPhiB_Indiana for the tremendous loss to your community and sorority. RIP #HannahWilson

— Circle of Sisterhood (@CofS_Foundation) April 25, 2015
We are so unbelievably overwhelmed and thankful for the support shown by the community while we mourn the loss of our beautiful sister.

— Gamma Phi Beta IU (@GPhiB_Indiana) April 25, 2015
Join us at a vigil tonight to honor our sister, Hannah Wilson, at 5pm in Alumni Hall in the IMU.

— Gamma Phi Beta IU (@GPhiB_Indiana) April 25, 2015
That Hannah Wilson news out of IU is so incredibly sad.. My thoughts are with her family and friends.. Heartbreaking stuff

— Pat McAfee (@PatMcAfeeShow) April 25, 2015
Thoughts & prayers to our counterparts at IU tonight after losing one of their own in a senseless tragedy. #RIPHannahWilson

— Purdue Athletics (@PurdueSports) April 25, 2015
#BREAKING: Thoughts and prayers go out to #HannahWilson's family and friends @IUBloomington http://t.co/qNnQYVOO2d

— Odyssey (@TheOdyssey) April 25, 2015
Indiana University President McRobbie and Provost Robel shared a personal message with the community honoring the memory of Hannah Wilson.
Hannah Wilson was a beloved daughter, sister, and granddaughter. She was a cherished and treasured friend to her sorority sisters and many others here in Bloomington, at her home in Fishers, and around the country.

Her loss disorders the moral universe and breaks the heart of our community. We join with all of Indiana University in sending our deepest and most profound sympathy to her family. Our thoughts are also with the many IU students, staff, and faculty who loved and taught Hannah, and who join in mourning her.

Hannah was a gifted student, who two weeks from now would have been graduating with a bachelor's degree in psychology, which she hoped to use in service to others. She brought great light to our community, and her strong and continuing impact is clear from the outpouring of grief during the past few days.

Our campus has joined together to honor her memory in gatherings, large and small, since the moment of the tragic news of her death. Our deep bonds as a community are evident in the many ways we have determined to honor Hannah by showing each other strong support and kindness in the wake of this horrible loss.

It is difficult, and perhaps impossible, to understand a loss like this. But we will continue to stand together as a community and support each other during this difficult time. If you or a friend feels overwhelmed with distress, we urge you to see a counselor during the day at IU Health Center on the 4th floor. After hours, the crisis phone service is available, free of charge, at 812.855.5711.
Indiana University spokesman Mark Land announced Tuesday that there will be a moment of silence to remember Wilson during the May 9 commencement ceremony.