This is an archived article and the information in the article may be outdated. Please look at the time stamp on the story to see when it was last updated.
INDIANAPOLIS, Ind. – Police are investigating after two teenagers were found dead on the city's northeast side.
According to the Indianapolis Metropolitan Police Department, officers were dispatched to the 9200 block of East 41st Street around 7:25 a.m. in response to a shooting.
The victims have been identified as 15-year-old and 16-year-old brother and sister, Ashlynn and Nicholas Nelson.
Police are still trying to piece together what led to the violence as their officers worked to comfort the grieving mother.
"The majority of us have children and we can't imagine losing one of our children and the grief the mother has to go through affects us," said IMPD officer Genae Cook.
Investigators say the siblings were home alone when they were found.
When officers arrived, they spotted the man running away from the scene. K-9 and SWAT officers were called in to search for that person, but so far he has not been taken into custody.
Surveillance photos of a person of interest were released by IMPD.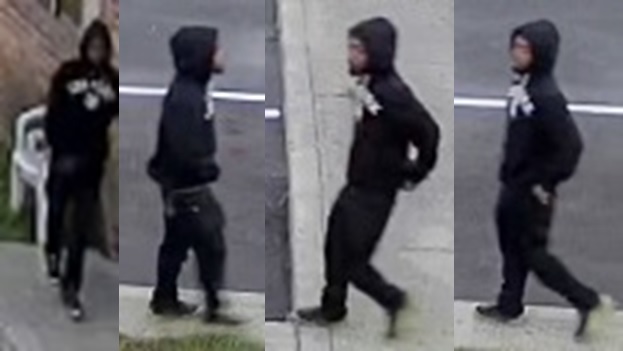 "I mean this is unacceptable behavior in our community. Nobody should ever have to watch their children die before them. Never," said Cook.
"I'm disappointed now and I'm heartbroken, but we've got to get right back at it because the work being done does save lives," said Reverend Charles Harrison.
Last year, the Ten Point Coalition began patrolling the neighborhood just east of 42nd and Post.
The last homicide inside that patrol area took place more than 430 days ago on June 17, 2018. Anthony Eldridge, 35, was found shot to death inside a vacant town home.
"It is a better community than it was a year ago today, but we cannot give up. We gotta keep going," said Harrison.
A spokesperson with Lawrence Township Metropolitan School District released the following statement:
The MSD of Lawrence Township is saddened to share that the siblings killed in this morning's double homicide were both recently enrolled students at Lawrence North High School. We are working alongside the Indianapolis Metropolitan Police Department and stand ready to support the Lawrence North High School community in any way.
Anyone with information should call the IMPD homicide office at 317-327-3475. Anonymous tips can be submitted to Crime Stoppers at (317) 262-TIPS (8477).
#UPDATE: IMPD releases surveillance pictures of a person of interest they say ran away from the scene of a double homicide.
A teenage brother and sister identified by family as Ashlynn and Nicholas Nelson were found shot to death.
Help police and @cicrimestoppers solve the case. pic.twitter.com/oDRzAPPMyD

— Jesse Wells (@JesseWellsNews) August 23, 2019