This is an archived article and the information in the article may be outdated. Please look at the time stamp on the story to see when it was last updated.
UPDATE: 
The Marion County Prosecutor's Office announced on June 10, 2019 that Desi Thomas pleaded guilty to the murder of Harry Briggs. As set forth in his plea agreement, Thomas will be sentenced to 57 years executed with 52 years executed in the Indiana Department of Correction and five years executed in Marion County Community Corrections.
ORIGINAL STORY: 
INDIANAPOLIS (July 17, 2014) – Indianapolis Metropolitan police have made an arrest in the fatal shooting of a gas station clerk.
Desi Thomas, 22, was arrested for the murder of Harry Briggs on Wednesday. The 45-year-old clerk was working at the Joe's Junction store at Troy and Lynhurst on the night of June 4 when he was shot.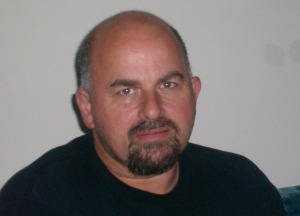 Thomas faces two murder charges and a charge of robbery resulting in serious bodily injury.
An IMPD source tells FOX59 that police had been watching the man since early Wednesday. He'd been staying at Troy Manor apartments. Several tips from the community led to the arrest.
Surveillance video showed the suspect entering the store, getting in the faces of Briggs and another employee and then firing three shots. Briggs was hit in the head and later succumbed to his wounds.
The footage also showed the suspect skipping out of the store before running off.
"All I could do was cry, I was so happy," Briggs' co-worker Jessica Cook said.
Cook and fellow clerk Charlie Groover fielded questions and received visits to the gas station all day Wednesday, happy to tell everyone that an arrest had been made.
"Glad now that it's all over with and we can actually move on from this. … I'm still hurt that he's gone, we all miss him," Groover said.
Employees took down the wanted poster with photos of the suspect that had been hanging in the window, but said they would keep photos of Briggs behind the counter to remind them of his kind spirit.
"We would have customers come in here and they wouldn't have enough money and he would give them money out of his own pocket. He was just a great guy," Cook said.
The business had offered a $10,000 reward for information leading to an arrest in the case.
IMPD leaders are expected to speak about the arrest and release more information on Thursday.
Detectives arrest 22 yr old Desi Thomas for the murder of Harry Briggs, a gas station clerk shot during a gas station robbery on June 4th

— IMPD (@IMPDnews) July 16, 2014