This is an archived article and the information in the article may be outdated. Please look at the time stamp on the story to see when it was last updated.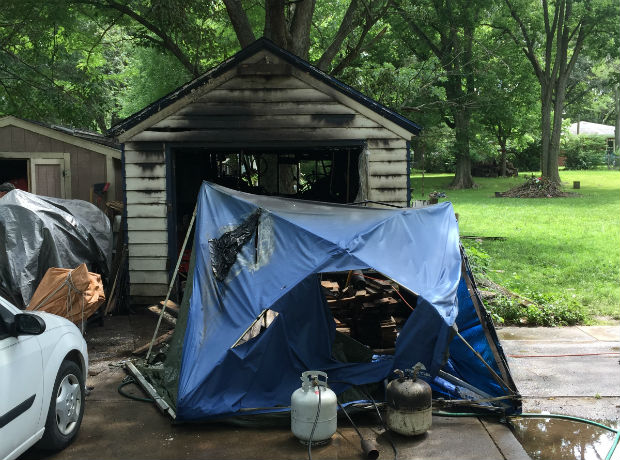 VIGO COUNTY, Ind. (June 18, 2015)– Troopers with Indiana State Police responded to a possible meth lab explosion at a Vigo County house Thursday afternoon.
Authorities said the incident occurred inside a detached garage at a residence in the 5500 block of North Clinton Street.
Police said resident 37-year-old David Stewart was inside the garage when the explosion occurred. They said his two children were inside the house. One child ran next door for help following the blast. The children were not injured.
The garaged engulfed in flames and was extinguished by firefighters. Stewart was airlifted to Eskenazi Hospital in Indianapolis for treatment for extensive chemical and thermal burns, said police.
A search of the home revealed numerous items commonly associated with methamphetamine production and a "one pot" meth lab inside the garage.